Solus Themes & Icons (2019)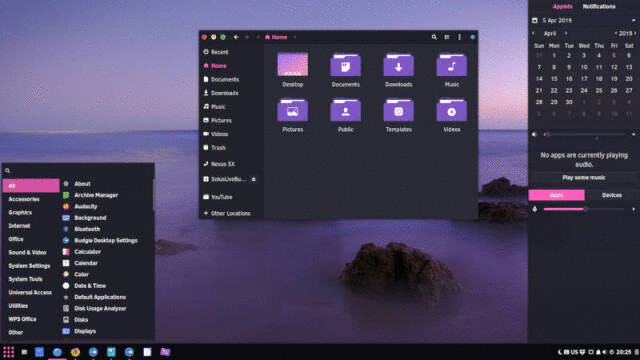 Install additional themes and icons in your Solus Linux, to make your beautiful Budgie desktop look awesome!
Solus Budgie has been known for its appealing desktop. However, as I said my Solus 4 review, the default theme of Solus is not my favorite. It is too dark in my opinion. So, I have installed many other desktop themes and icons to find my favorite ones. Below, I show where to search for new themes and icons for your Budgie desktop and how to install them.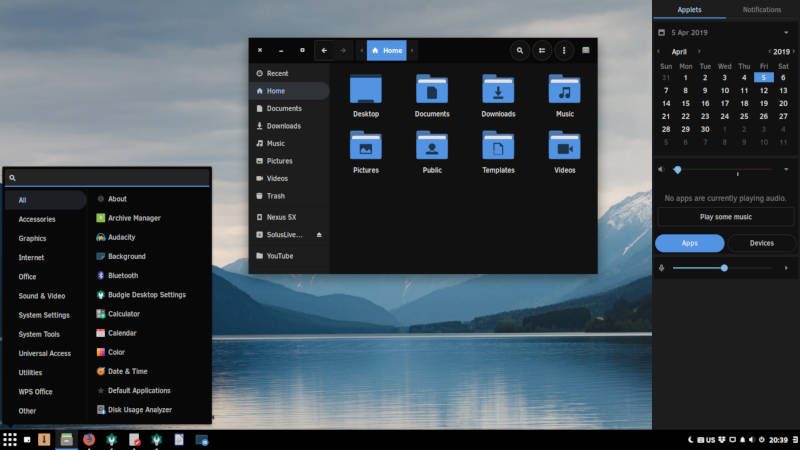 VIDEO TUTORIAL
Install themes from the repository
The first place I would recommend to search for themes and icons is the Software Center. Although the Solus repository is not the largest, there are many desktop themes and icons available in it.
Just open the Software Center and search for the term -theme.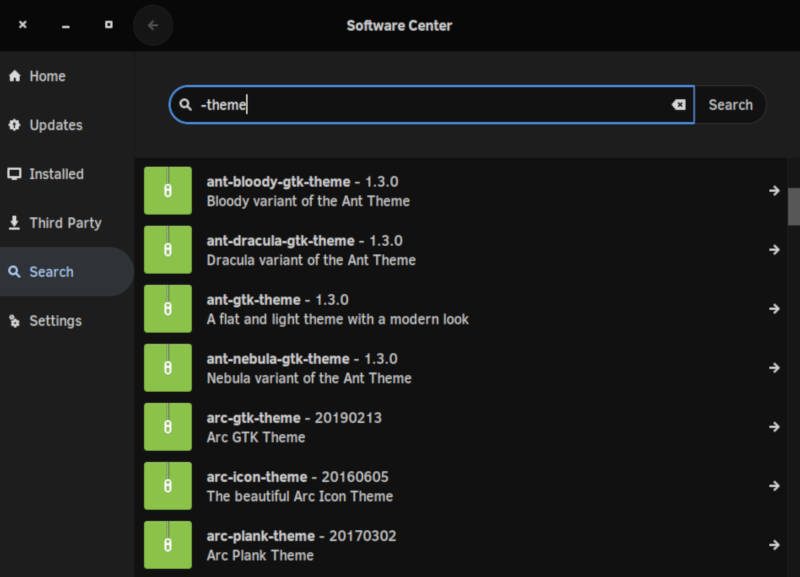 You can also use the command line to search and install themes. For example, the command below will install all the themes I installed from the Solus repository on my system.
sudo eopkg install -y adapta-gtk-theme ant-dracula-gtk-theme ant-gtk-theme ant-nebula-gtk-theme arc-gtk-theme arc-icon-theme arc-plank-theme evopop-gtk-theme la-capitaine-icon-theme moka-icon-theme numix-gtk-theme numix-icon-theme numix-icon-theme-circle oranchelo-icon-theme paper-gtk-theme paper-icon-theme papirus-icon-theme plata-theme sound-theme-freedesktop suru-plus-icon-theme vertex-gtk-theme zuki-themes 

Now, navigate to the Budgie Desktop Settings and you will find new themes available for your choice.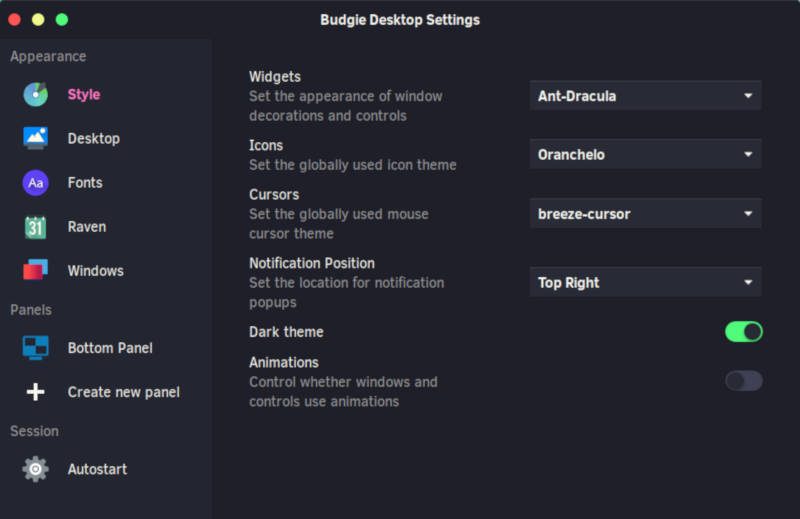 Among the themes available in the default Solus repository, my favorite ones are the following: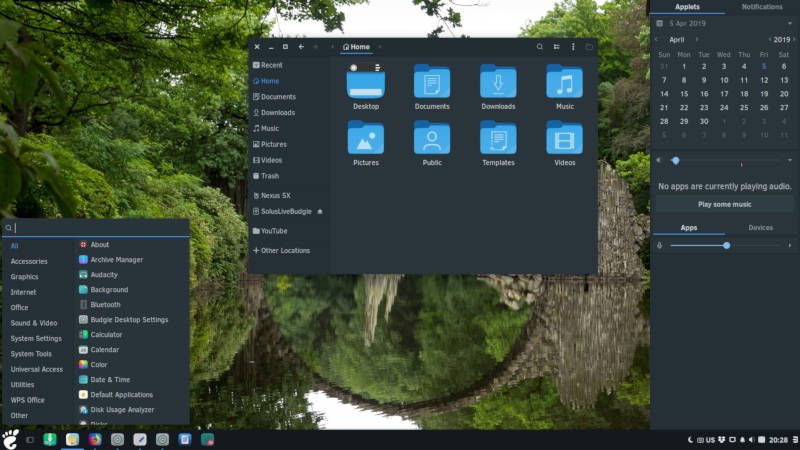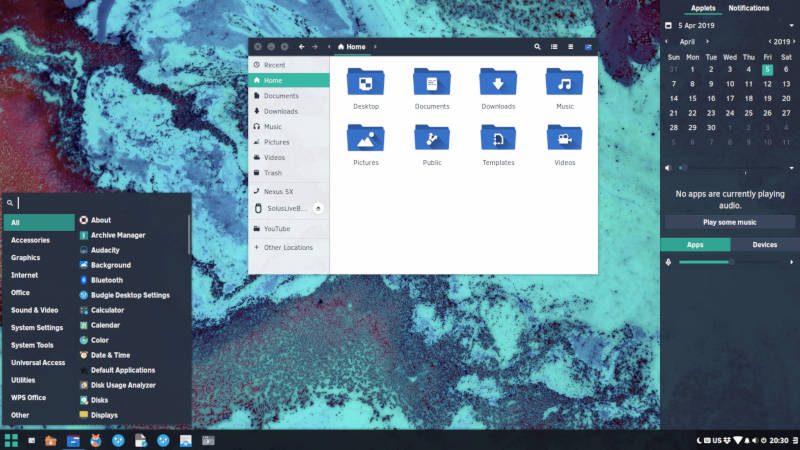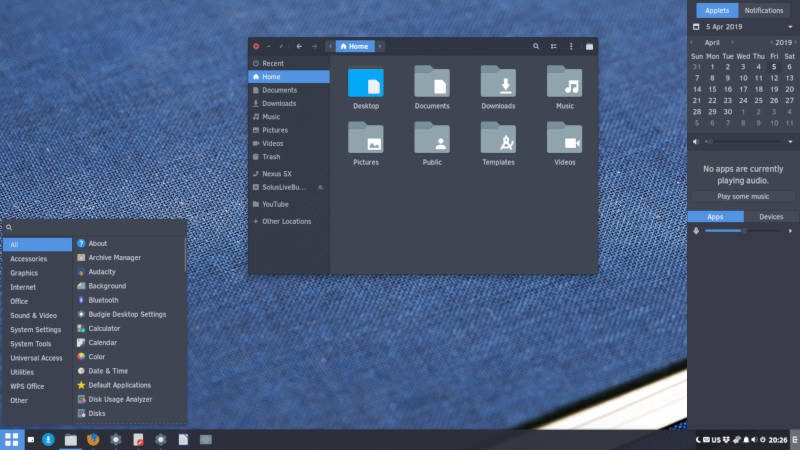 Manually install themes and icons in Solus
If the default themes are not enough and you still have not found your ones, you can install more themes and icons manually.
Install Icons
Icons are usually pretty universal across all desktops, and if you find an icon set you like you can always try to install it in Solus Budgie. Personally, I usually look for icons at Gnome-look.org.
For example, you can install Tela-icon-theme. The installation is pretty standard and simple:
Navigate to the File tab on the Icons theme page.
Download Tela.tar.xz or other variation of this icons theme.
Extract the archive with the right mouse click.
Copy the icons folder to ~/.icons in your home folder.
Note that if you do not have ~/.icons in your home folder, you can create it. Also, to see the ~/.icons, you need to enable "Show hidden files" in your file browser menu or by using the shortcut Ctrl+H.
After you placed the icons to ~/.icons, this icons theme becomes available in the Budgie Desktop Settings.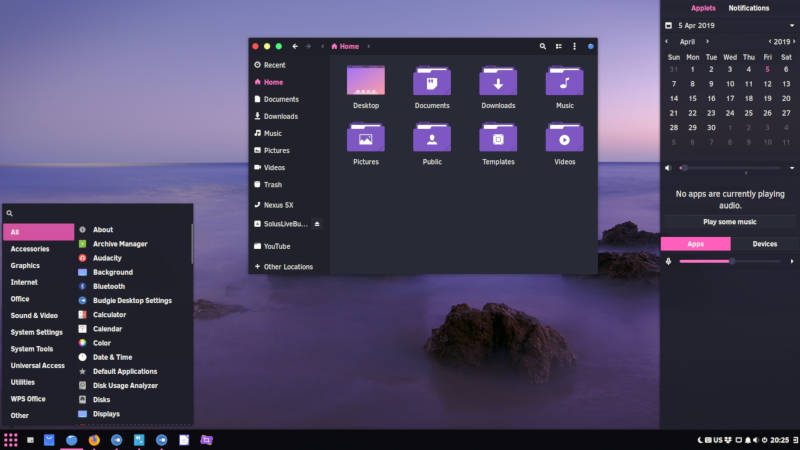 Install Desktop themes
Desktop themes can be installed from Gnome-look.org similarly to the icons theme. Only make sure you search for GTK3 themes. Most of the GNOME themes should work fine in Budgie because Budgie inherited many things form the GNOME desktop.
For example, you may like McOS-themes. The installation procedure for custom themes is the following:
Navigate to the File tab on the theme page.
Download the theme archive (e.g. I liked McOS-MJV-Gn3.32-v2.1.tar.xz).
Extract the archive with the right mouse click.
Copy the theme folder to ~/.themes in your home folder.
Again, if you do not have ~/.themes in your home folder, just create it.
After this procedure, you should find the newly installed desktop theme in the Budgie Desktop Settings.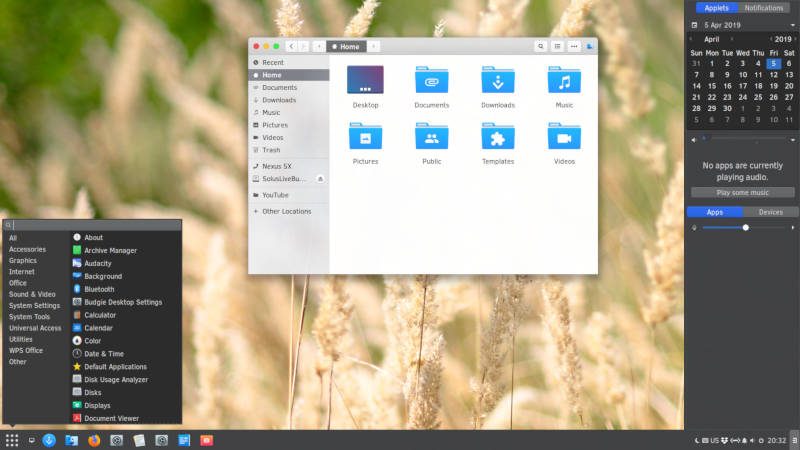 Change LibreOffice Icons in Solus
After you change the default desktop theme and icons, your LibreOffice icons may look out of place. To fix that, you need to open LibreOffice and navigate to Tools -> Options -> View -> Icon Style, where you can select the style that fit your desktop theme the best.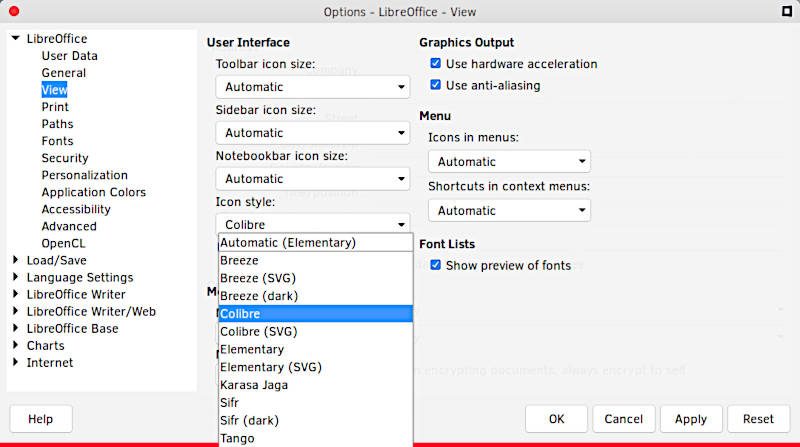 For example, my favorite LibreOffice style is Colibre.

CONCLUSION
I think Solus themes and icons that are available in the repository are very beautiful and diverse to please of any user. However, if you really want your desktop to stand out, you can install special icons and themes manually by placing them to the ~/.icons and ~/.themes folders, respectively. This manual procedure should work with icons and themes downloaded from other places too (like GitHub, for example).
Please, share your favorite theme and icons combinations in the comment section below.