Debian 10 XFCE Review
Debian 9 XFCE was my favorite XFCE distro. Does Debian 10 XFCE also stay in the first place? You will find out in this Debian 10 XFCE review.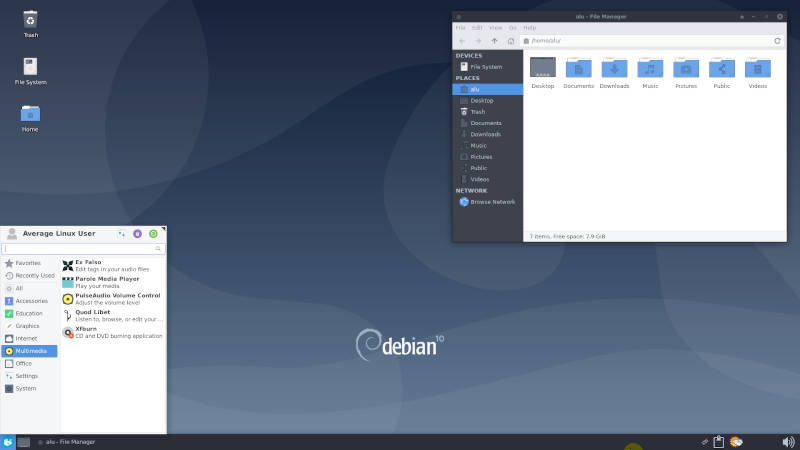 Content
Sponsor
This blog-post is sponsored by UpCloud. With UpCloud, you can deploy a private Debian server with just a few clicks and start using it:
UpCloud provides the fastest servers with great reliability and responsive support.
XFCE and Debian follow a similar development concept
Debian never uses the latest versions of desktop environments. You will be losing many new features if you run Debian with GNOME, KDE, or Cinnamon. These desktop environments will be already obsolete at the time of Debian release. But in Debian XFCE, you get pretty much the same features as in any other distro with the XFCE desktop. XFCE is not updated often.
Also, you get stable and reliable XFCE on top of rock-solid Debian base.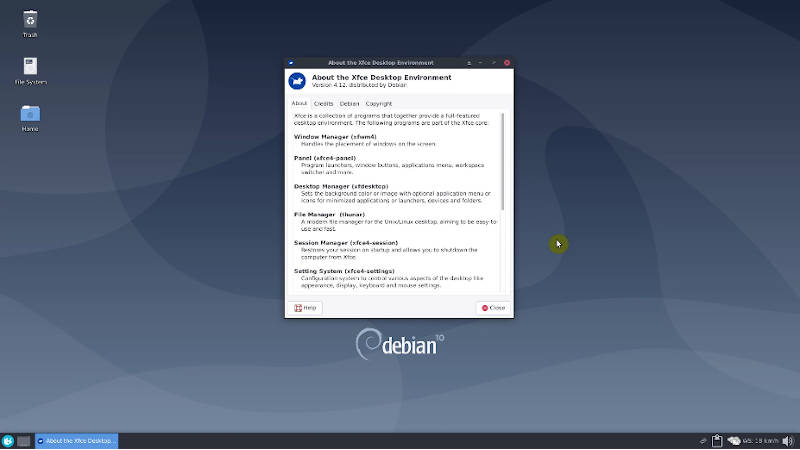 You probably would say "Wait a minute but there is XFCE 4.14 while both Debian 9 and 10 use XFCE 4.12". Well…
Before testing Debian 10 XFCE, I thought I would argue the same. It seems like it is better to use some distro with the latest XFCE instead of Debian. And Manjaro XFCE was the first distro that came to my mind. But after looking at XFCE in Manjaro and Debian, I can conclude that XFCE has not changed massively. So, Debian 10 and XFCE 4.12 is still a great combo.
I would recommend XFCE 4.14 only:
if you have a HiDPI screen because XFCE 4.14 has window scaling settings.
if you have any problems with Nvidia graphic cards and old XFCE. The latest XFCE has improved graphic performance and has better comparability with Nvidia cards.
if you use several monitors.
The other changes of XFCE 4.14 including the transition to GTK3 are great but it is not something large to discard XFCE 4.12. You may also experience some glitches with XFCE 4.14. But glitches are unlikely to happen in XFCE 4.12.
Debian XFCE is great for old hardware
Both XFCE and Debian are lightweight. This makes Debian XFCE one of the best distro for old hardware.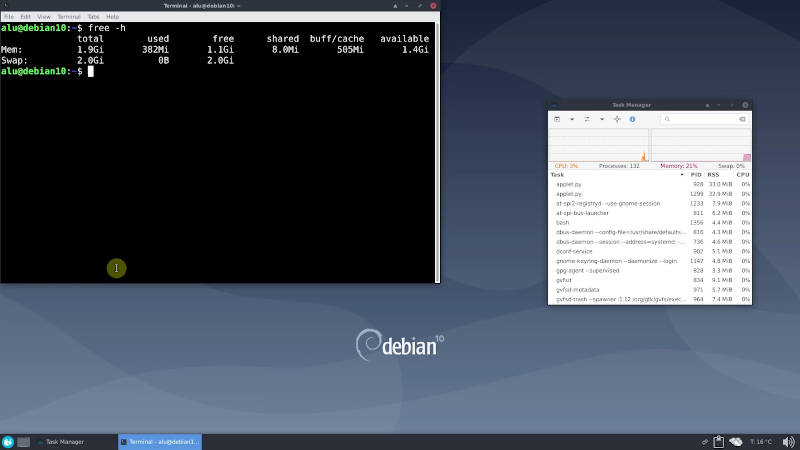 There are desktop environments that are lighter than XFCE but they compromise some functionality in my opinion.
Debian also doesn't pre-install many packages in its XFCE flavor, unlike in Debian KDE, which I reviewed previously.
I use Debian XFCE on my now 8 years old laptop. It works as good as when I just bought it.
Also, as I mentioned in my Debian 10 GNOME review, Debian 10 is one of a few Linux distro that still supports 32-bit systems. So, in some cases, Debian 10 XFCE can be the only solution for old hardware.
XFCE is light and can look awesome.
Unfortunately, Debian XFCE looks ugly by default: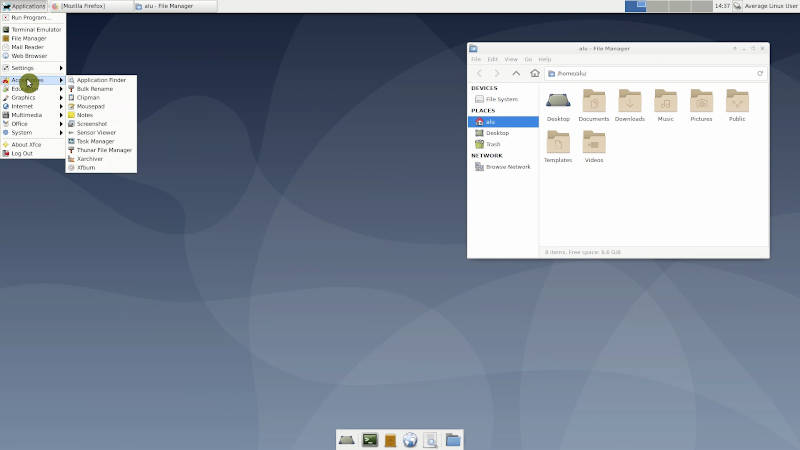 However, you can make XFCE look awesome: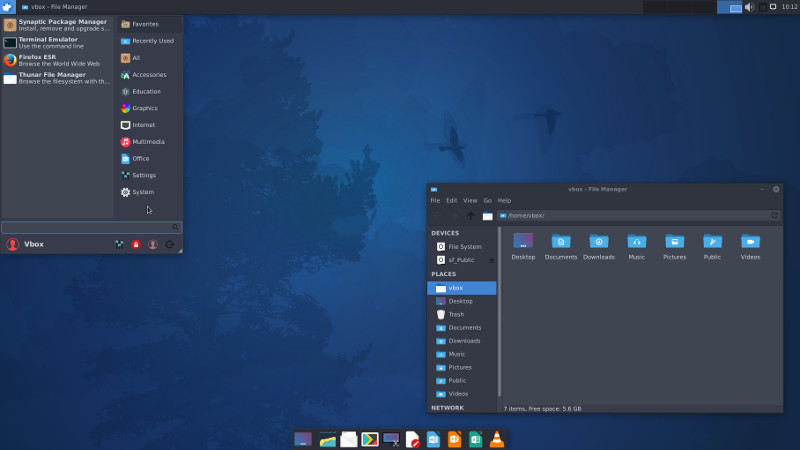 XFCE may not be attractive at first glance but it is highly customizable.
You can change its menu to a more modern one: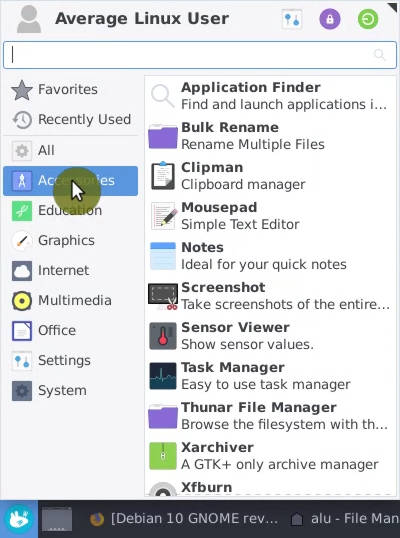 You can also get Windows-like icons taskbar: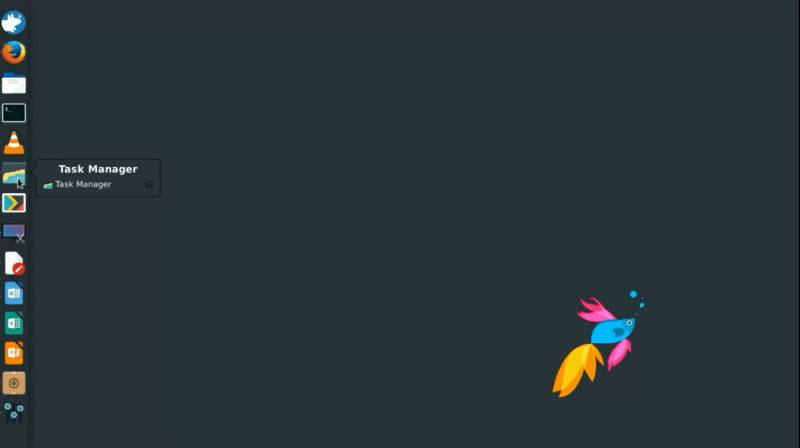 You can transform the XFCE panel into a dock:

You can even make XFCE terminal to drop-down on a keypress: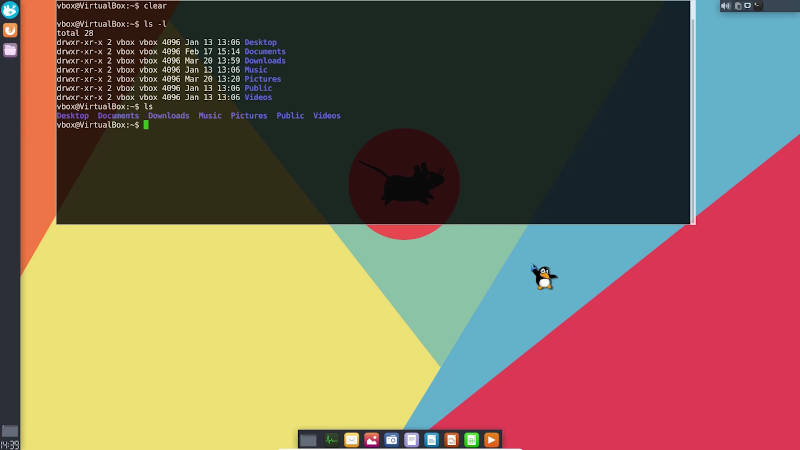 And all of these comes with almost no prices in terms of resources.
Conclusion
Both XFCE and Debian provide stability, reliability, and performance. Debian 10 XFCE is still my favorite Debian flavor and the best XFCE distro overall.
Among other flavors of Debian 10, I also liked the GNOME version, read my Debian 10 GNOME review if you have not yet.