Icons only (Windows-like) taskbar in Linux Mint

This windows like panel in Linux Mint with icons only taskbar provides more space to easily deal with multiple applications. For users who are migrating from Windows to Linux, it will provide a feel of Window's taskbar.
Note! This tutorial shows how to add a Windows like panel in Linux Mint. However, this procedure will work for other Linux distributions with the Cinnamon desktop environment.
Linux Mint provides a slim taskbar by default. When you open multiple applications, this default taskbar becomes full quickly as application names take more space on it.

The icons only taskbar is much better in this regard because it takes less space. It also makes Linux Mint similar to Windows 7 and thus it may appeal to new users transitioning from Windows
Adding Windows-like taskbar in Linux Mint
To add icons only taskbar to the panel, first of all you need to install Icing Task Manager applet. You install by following these steps: Open settings -> select Applets -> choose download tab -> search for Icing Task Manager -> Click on the download icon.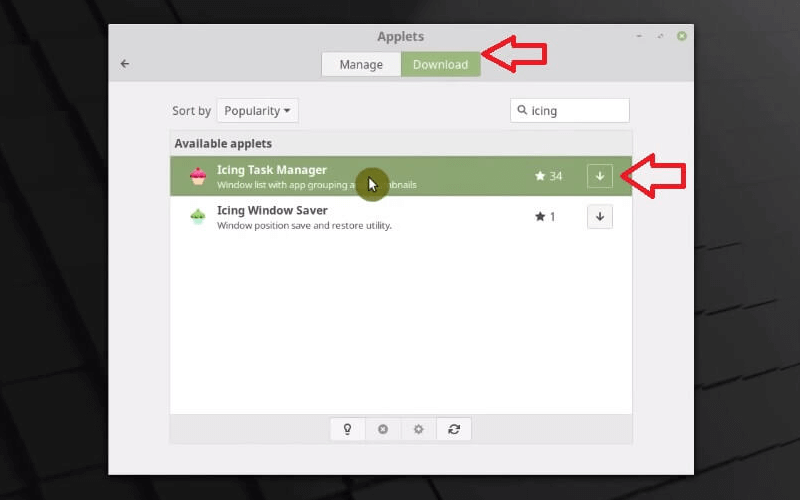 Configuring Icing Task Manager
After downloading the Icing Task Manager, you need to enable it in the pane to get the icons only taskbar. Go to: settings -> applets -> select manage tab -> select icing task manager -> click on plus (+) icon.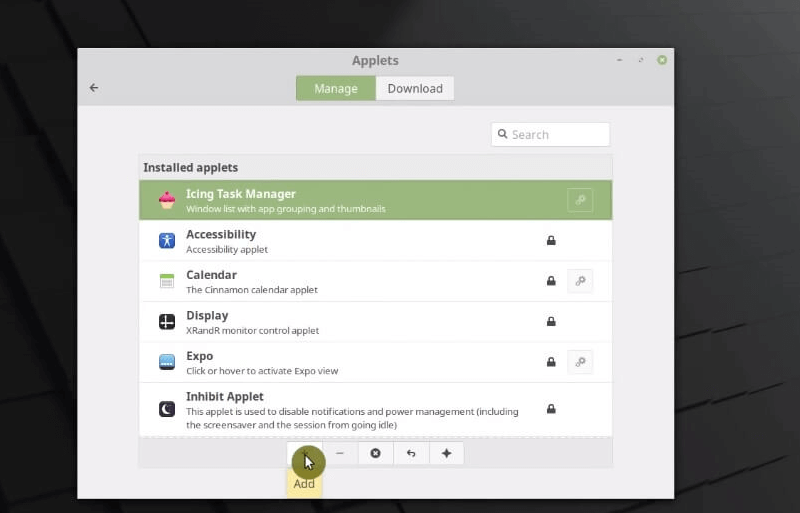 The icons only taskbar has appeared on the panel but it is placed on the very right side by default. To remove the slim taskbar with the names and to move the icons only taskbar to the right, do the following:
Right click on taskbar and enable Panel edit mode.
Drag the newly added windows taskbar to the right of the panel.
Remove old taskbar and quick launchers by right-clicking on them.
Right click on the panel again and disable the Panel edit mode.

Adding quick launchers
Now, the icons only taskbar substitute the default windows list taskbar, but it still lacks the quick launchers, which you removed following the steps above. Quick launchers provide faster access to programs, so you most likely will want them back. You can add the quick launchers by pinning specific programs in the icons only taskbar. Simply, right click on the icon of an opened application, select Pin to Panel option and its done!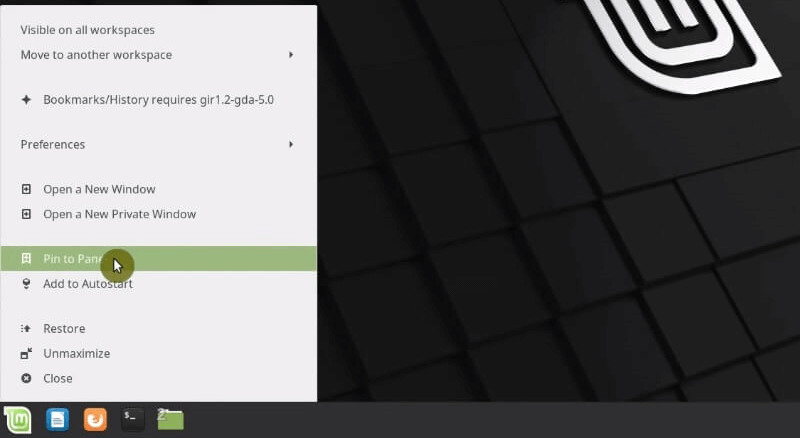 So, now even when you close the application, the icon stays there on the panel.
Configuring Icing Task Manager
There are many settings for Icing Task Manager. You can configure it according to your liking. To open its settings, follow these steps: open settings -> applets -> select icing task manager -> click on configure icon.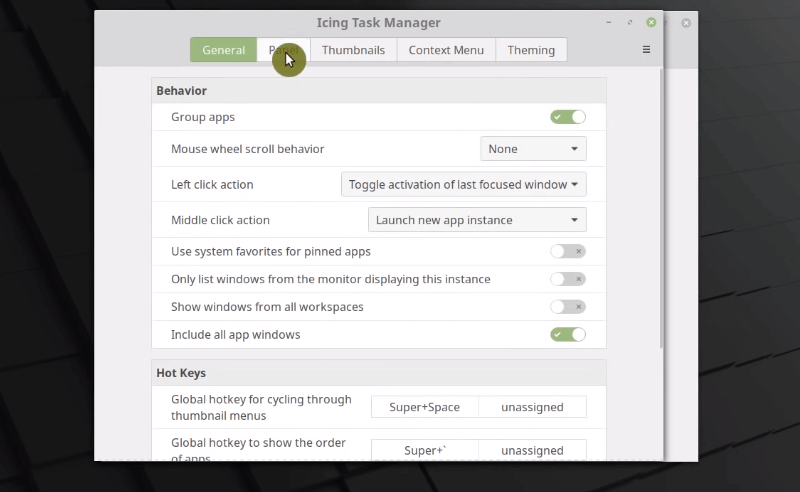 Now, you can configure icons on your taskbar. You can add animations to icons, changer their style, customize their thumbnails, size and many more.
Conclusion
Now, you know how to add and configure a Window's like icons only taskbar to your Linux Mint.
In summary, you need to follow these steps.
Open applets in settings and install Icing Task Manager.
Then add it to the panel.
Enable Panel edit mode and move the newly added icons panel..
Remove the default old taskbar.
You can do many more things after installing Linux Mint to improve your user experience.
If you have any queries, please ask in below.