Solus OS 4 Review - I like it but ...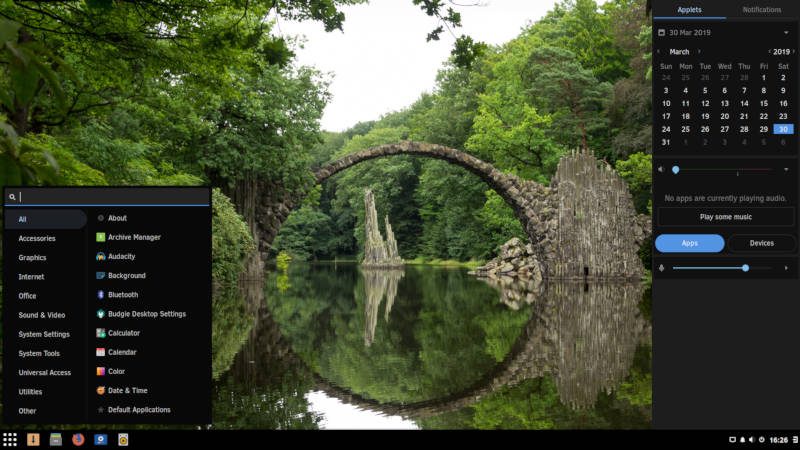 "Please, make a Solus review" is one the most frequent requests I get. Solus 4 has just been released and I had to review it. However, I am not going to show you what is new in Solus 4, instead, I will show you the pros and cons of this distribution and explain why some of you probably would better use other Linux distro.
VIDEO REVIEW
What is Solus Linux?
The first question which I think is worth starting with is what Solus OS is?
First of all, Solus is a distribution on its own. In other words, it is not based on any other Linux distro. This already makes Solus pretty unique and interesting. There are no many Linux distribution written from scratch nowadays. Well, there are many attempts to create new Linux distributions but they rarely become successful. Solus is probably an exception in this regard. It is only 3 years old, but it is already in the top 10 on Distrowatch.com.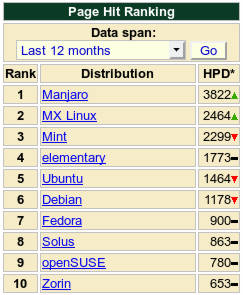 Second, it is a rolling distribution. As it is said on the Solus webpage: </blockquote>
There are no many rolling ditros that are very popular. Usually, it is because a rolling nature of a distribution forces a user to deal with bugs from time to time. Also, a few rolling distributions are user-friendly. But there seems to be a need for user-friendly rolling distros. The success of Manjaro is a proof of that. Solus is user-friendly and rolling, so it is not a surprise that many users fall in love with it. I also was quite excited to make this Solus review.
The package manager and Software Center
Given that Solus is not based on any other Linux distro and it is updated in a rolling model, it is natural to look at Solus soul - its package manager and the Software Center.
Solus has its own package manager which as I have found out was forked from Pardus Linux. You probably even don't know what Pardus Linux is. But I know it pretty well because it was my main Linux distro in 2012. Pardus Linux is a Turkish Linux distribution that is now focused on Business only but back in 2011 it came from nowhere and became very popular. One of the reason was that it was the most stable Linux distro with KDE 4 desktop at that time. I really enjoyed using it, I was very happy with the Pardus package manager and its Software Center. And my experience with Pardus makes me quite confident in the Solus package management
Positive
I have not tested the Solus package manager and Software Center extensively, but installing around 15 programs and running a couple of updates went very smoothly.
There are many positive things I can say about this package manager and the Software Center. Although Solus is a rolling distro and handling packages in a rolling distro is not easy, the Solus package manager does it pretty well.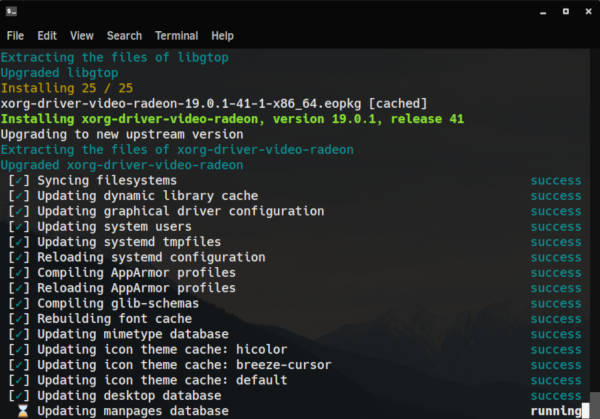 The Software Center is impressively fast. It opens quickly, navigation within it is also fast, and I would say installing updates is relatively fast too, especially if I compare it to the Ubuntu package manager. I would say the Solus Software Center is one of the fastest graphical package managers in Linux.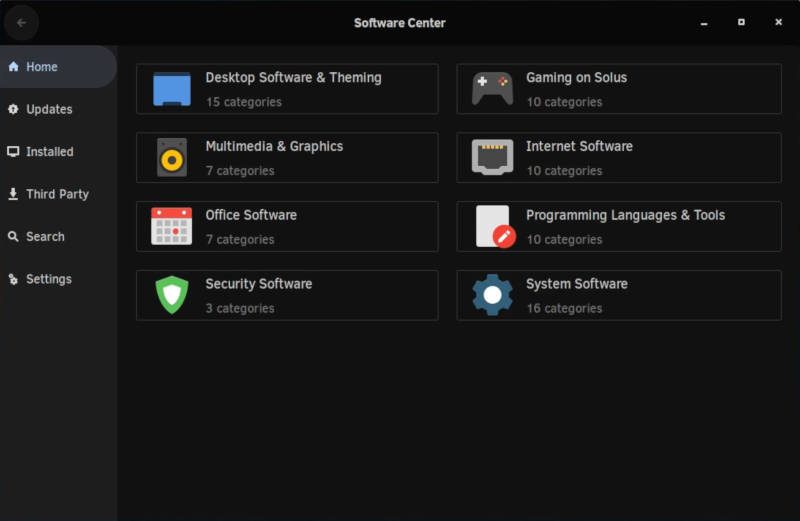 In addition to the most popular standard Linux applications, the Software Center offers a set of third parties apps. This is not common to see in Linux distributions. You can install Google Chrome, Skype, Spotify just with one click. I was also surprised to find here Mendely, which is my favorite reference manager in Linux. Definitely, I give a Like to Solus for that in particular, and for its Software Center in general.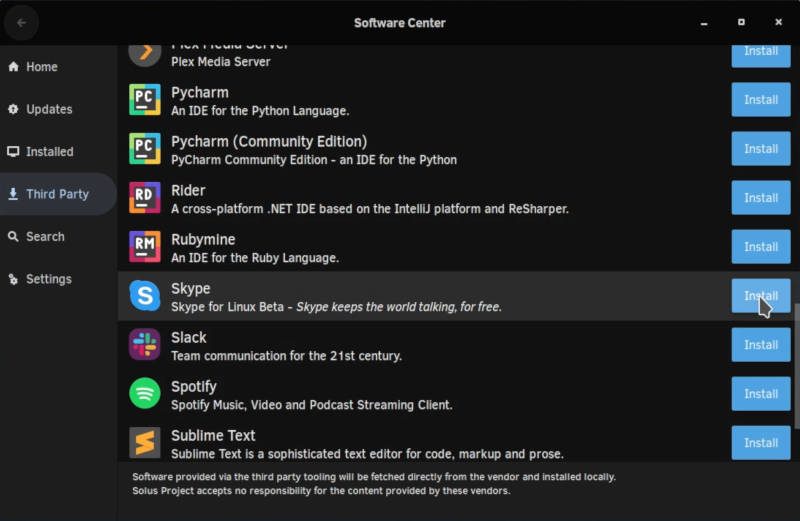 Negative
Nevertheless, I have to mention some negative aspects too.
First, I found confusing to search for packages within the Software Center. You cannot search from anywhere, you need to navigate to the search tab and search only there.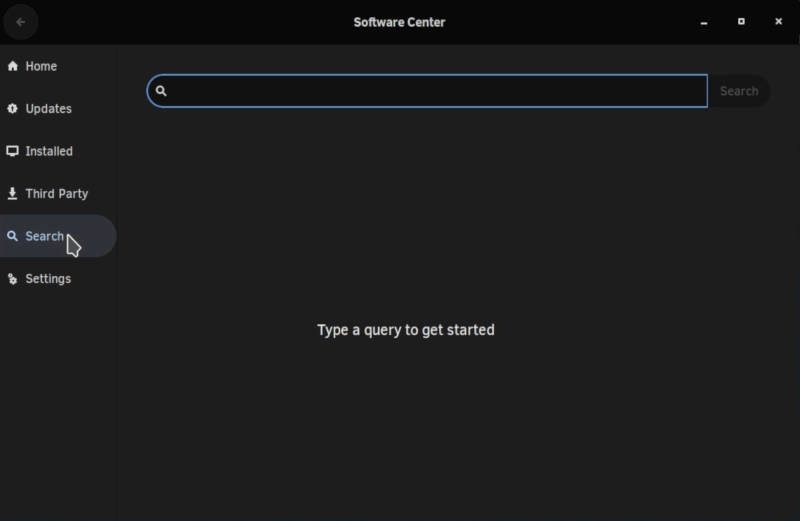 Also, when you entered the application info page and let's say you decided to search for another application, clicking on the Search tab does nothing. You actually need to click on the Back button. To me, it was really annoying.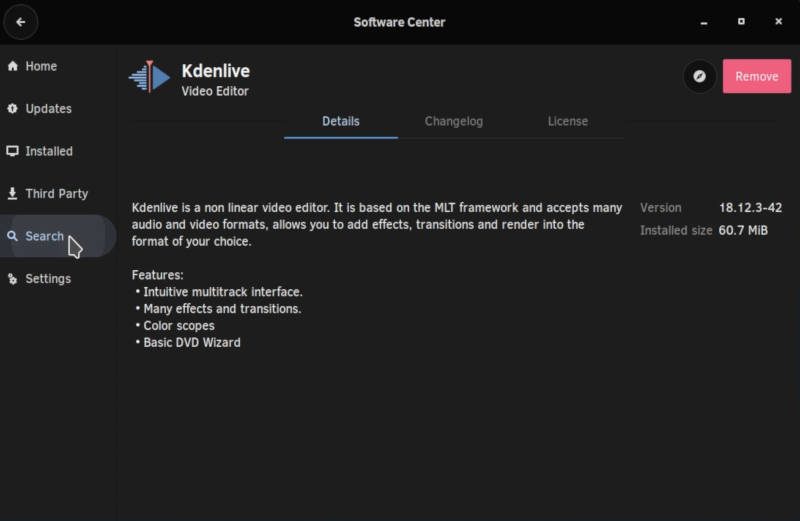 I also did not like that it is impossible to search only within the installed packages. To see if an app is installed, you need to enter its page. This is too complicated in my opinion.
Nevertheless, these are not critical issues. It is better to sacrifice some functionality for the sake of speed and stability of the Software Center. I also believe the Solus team is working on its Software Center and the search will be improved.
Second, Solus is written from scratch and it is a relatively new distro, so don't expect to find all programs in its repository. If you need some less popular program, you will have to install it manually. For example, I use some Molecular Biology related programs for Linux. But none of them is available in the Software Center of Solus, while many of them are easily accessible in the Debian repository, for example.
Thus, if you also need some specific programs in your Solus, be ready for some "Shaman dance" while compiling and installing them.
Budgie desktop
As I stated above Solus is written from scratch and its desktop is no exception in this regard. Budgie is a desktop written specifically for Solus Linux, though it is now available in many Linux distros including Ubuntu Budgie, Manjaro, Arch Linux, etc.
Budgie is based on some of GNOME technologies and still uses some of its apps like System Settings, Calendar, etc. However, the Solus team is working on creating its own applications for everything, they just need time.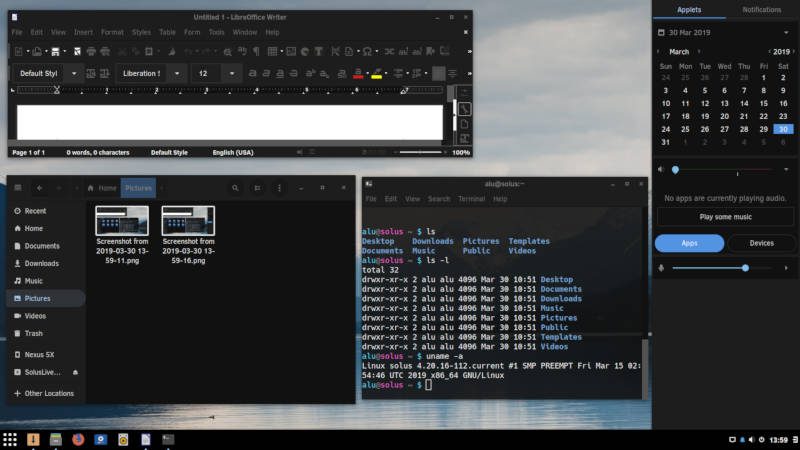 Actually, the Budgie desktop is probably the number one reason many users get attracted to Solus. It is a modern and beautiful desktop indeed. I particularly like its applets and notification bar. It is called Raven in Budgie. It is very handy to have quick access to some features here, like for example, output devices. Using this output switcher I can quickly change between my speakers and headphones. I have to use a special widget for that in my Plasma 5 Desktop, but in Budgie it is provided by default. I do appreciate that.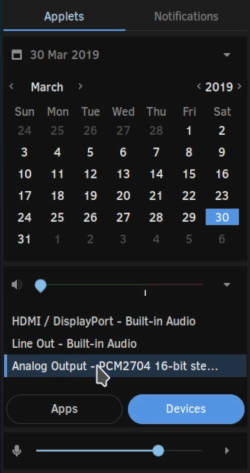 There is a dedicated setting window to tweak your Budgie desktop. It provides only basic settings but it should be enough for 90% of users. For example, I personally usually have the desktop panel on the left instead of the bottom, and Budgies allows to move the panel to the side without losing any functionality of the panel. These settings should be enough for many users, but I personally like more customization and in my view Plasma 5 or even XFCE provide more flexibility in this regard. But it is my personal taste.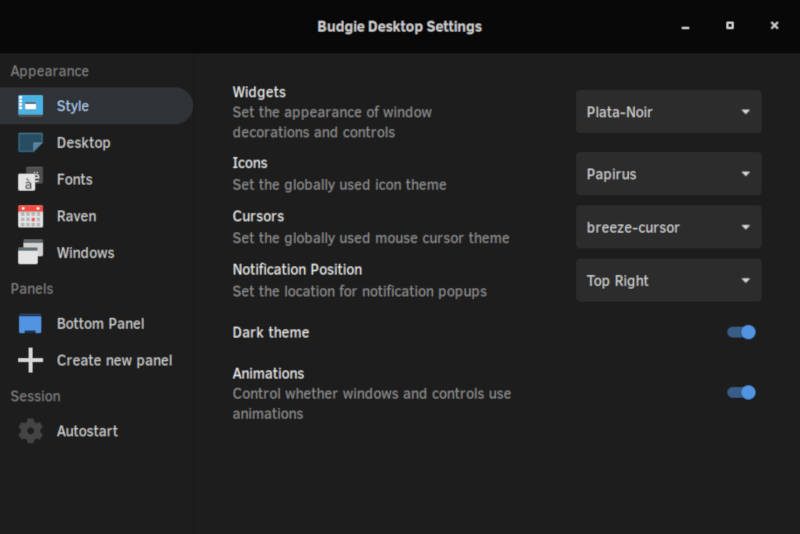 Budgie default themes
Speaking about Budgie themes, I will complain a lot in this Solus review. Unfortunately, there are no pre-installed themes to choose from. I personally don't like the default dark theme. It is too dark.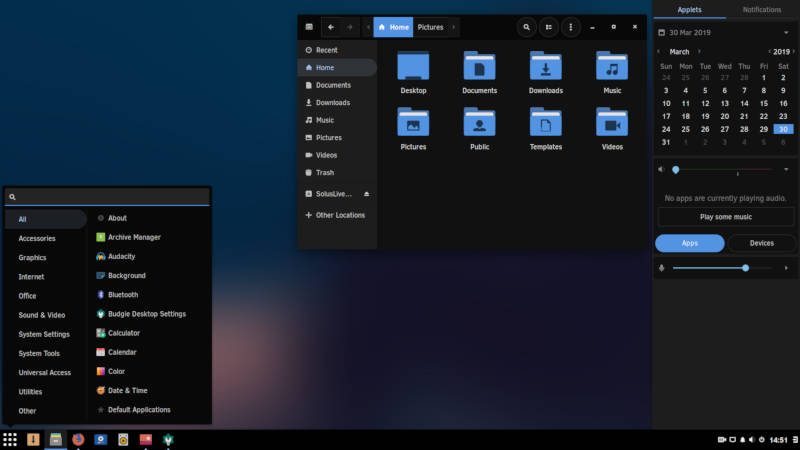 The light theme provided by default is not good either. The windows look good but the panel color is not right at all.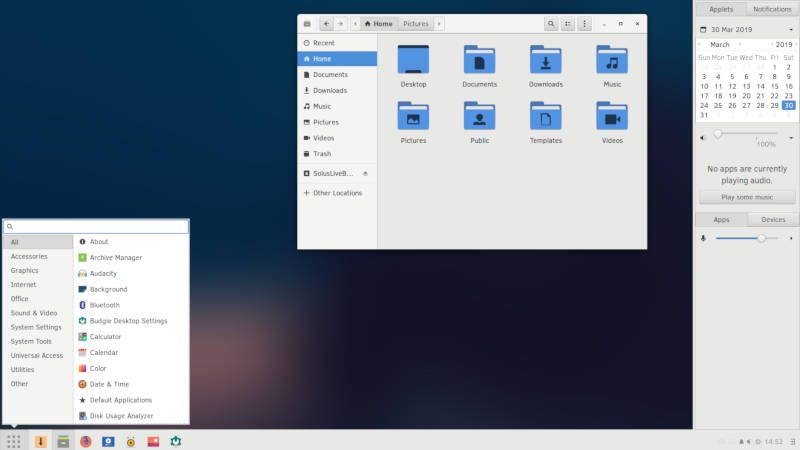 The only usable theme here is Plata-Lumine-Compact.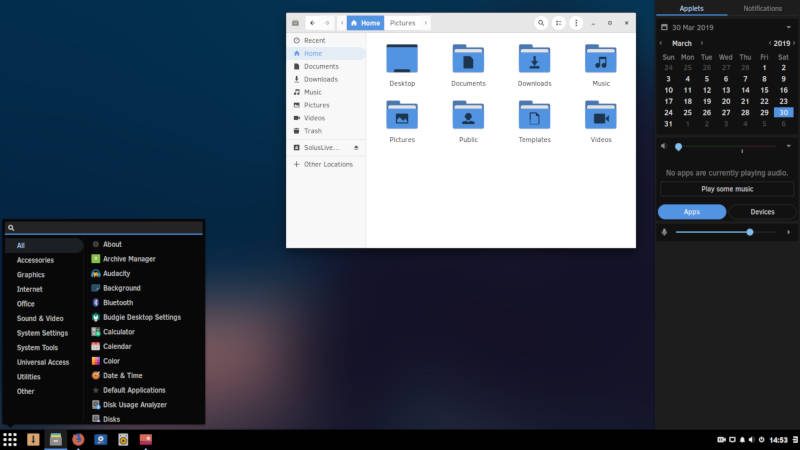 This is really sad because previous versions of Solus had much better default themes and I think that the old theme was one of the reasons many users tried Solus.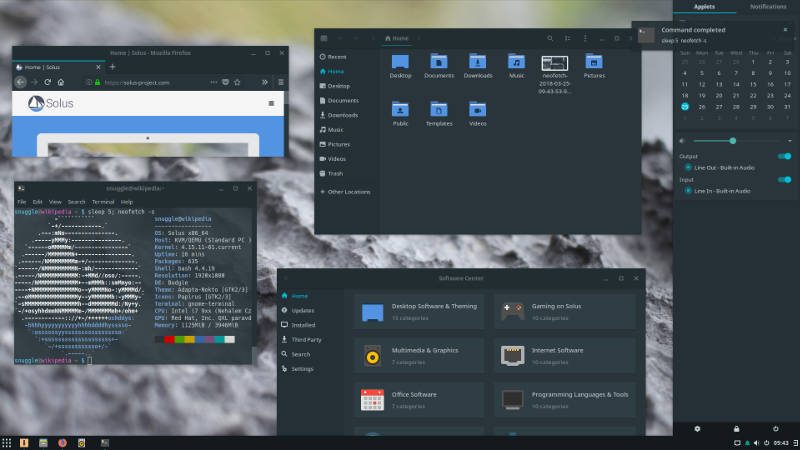 Finally, KDE application will look alien in Budgie. One is probably not supposed to installed KDE apps in Budgie desktop, but what if I cannot live without Kdenlive for video editing.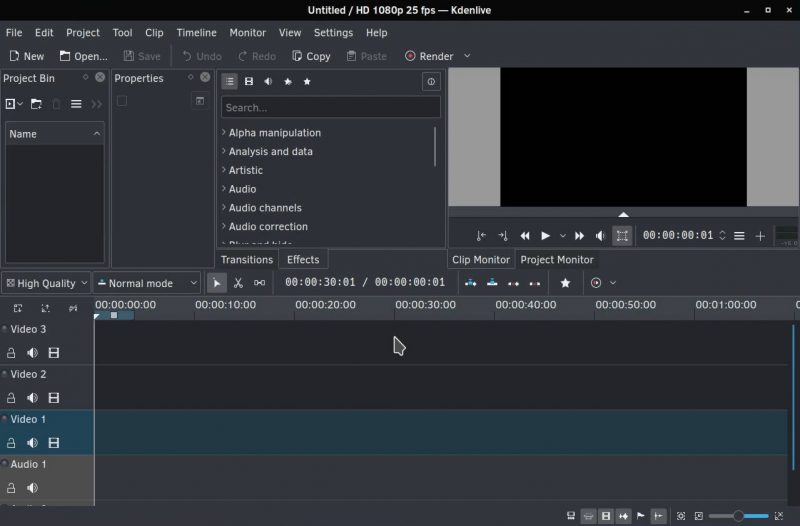 Moreover, it is not only KDE apps that have some problems. Audacity looks little unusable with the default theme. I was not able to see what options are selected in the input and output panel.

After I changed the theme to Plata-Lumine-Compact, it became a little better but still not perfect. I am not sure who to blame here either Budgie desktops or Audacity design. But there is a problem here as you can see.

Of course, one can change these themes by installing additional themes, but it requires extra steps. I could have installed some themes for this Solus review, but I better cover that in a separate post on "Things to do after installing Solus".
Installation and Performance
I installed Solus the day it was released. The installation process was standard and smooth. I really liked the Solus installer. It provided all options I needed, including manual partition assignment and excluding the boot loader from the installation process, because I install Solus along my Arch Linux and I wanted to keep my GRUB boot loader from Arch Linux. I needed Solus only for this Solus review. If you read my Manjaro Review, you probably remember I had some problem with dual-booting Manjaro and Arch Linux. No issues with Solus on this side. So, I had only positive impressions from the installation.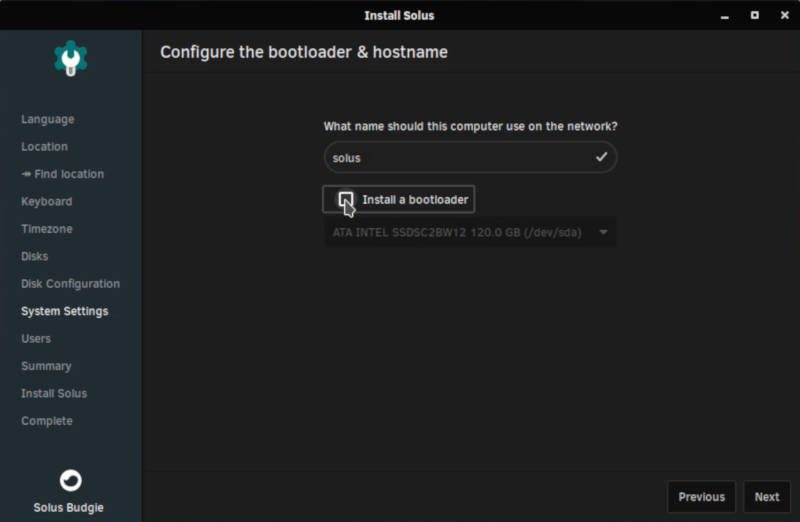 To make this review, I tested Solus for a week. I just performed my regular task. Solus was installed on my home machine, which I do not use extensively. But I can say for regular desktop use, Solus works very well.
It is not a lite desktop but on my system with Intel Core i3, 8 Gb of RAM and an SSD, it worked fine. I have not had any single lag or a slow down.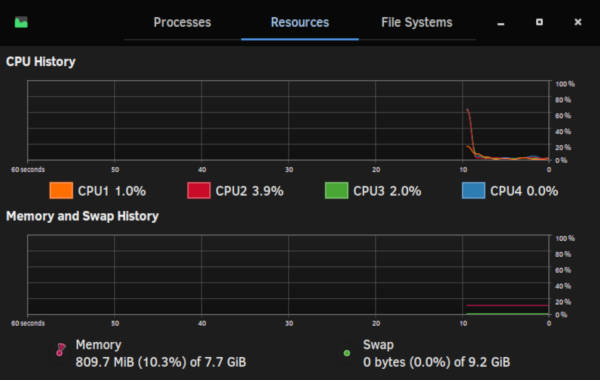 I also unintentionally tested the Suspend function. As a rule, I do not suspend my desktop, but Solus suspends the system by default if it is idle for 20 min (you can change or switch it off). I left my computer on for a couple of times and it was suspended several times without a reboot. Nevertheless, every time it woke up quickly and without issues. So, if you use Suspend, it works brilliantly in Solus.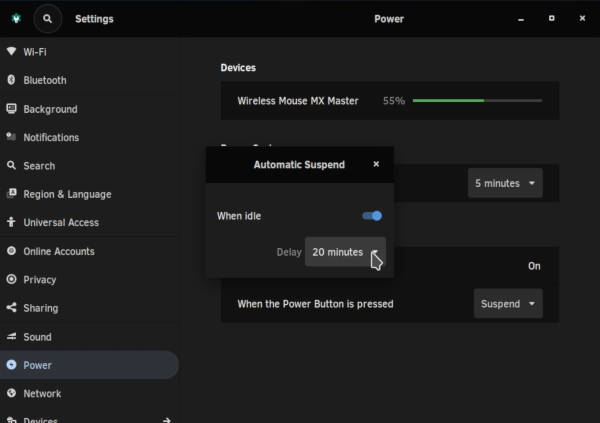 Overall, the installation and performance of Solus were great.
Solus Community
As a final point of this Solus review, I would like to talk about Solus Community. I believe having a Community around a distro is very important especially for new users.
Although Solus is a young distro, there is a large enough community to rely on. Solus has a very active forum where you can get help within a few hours. In addition, since version 4, you can also get help through the HexChat app that is installed by default.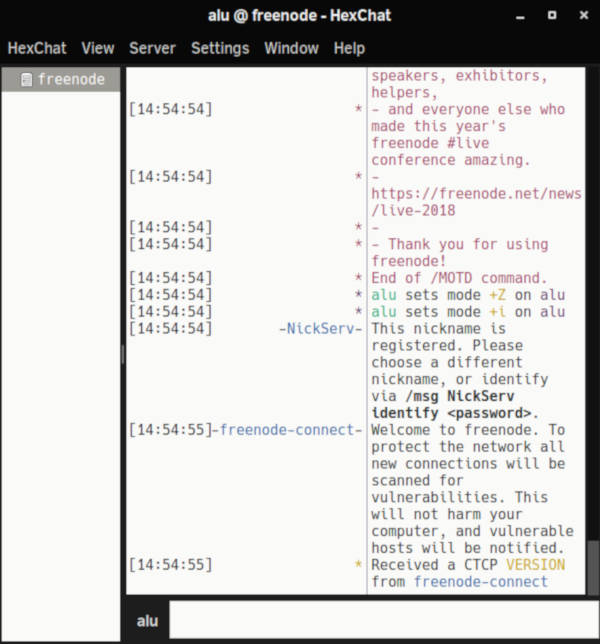 I do not have personal experience with Solus Community, but I monitor what users say in social media, and I have seen only positive feedback. I have even seen somewhere that you can request to add a program to the repository if it is available for Linux but not in Solus repository yet.
So, regardless if you are a newbie or a little experienced user, you won't be left alone and the Solus team and the community will always try to help you. Also, before you go to these help places, check out Solus help center, maybe you will find a solution there.
Summary
To summarize this Solus review, I would like to list all the pros and cons of Solus.
Solus is a worthy distro because:
It is a rolling distro.
It has a great package manager and fast Software Center.
All commonly used open-source and third-party programs are available.
Budgie desktop provides a unique experience of a modern desktop.
Solus is overall fast, stable and reliable.
There is a supportive community.
However, if you want to install Solus as your main Linux distro, conditioner these cons:
Many specific programs are not available and will require compilation and manual installation.
Solus 4 is little unlucky with its default themes.
Some programs may not look nice in Budgie.
It is not a lite Linux desktop.
I hope these pros and cons will help you to make a decision about whether to install Solus or some other Linux distro. You can also have a look at my reviews of other Linux ditros.
If you have something to add to this Solus review, please comment below.