Convert video to images with VLC Media Player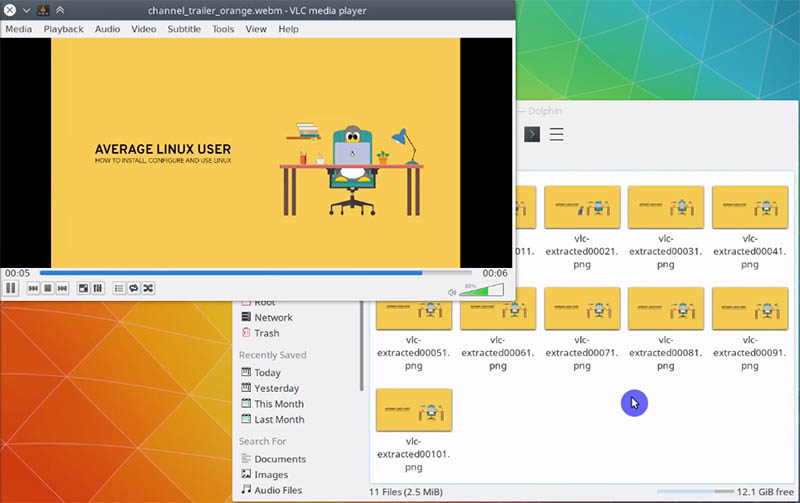 This instruction will help you to convert video to images with VLC.
You might want to make screenshots when you watch a video. It can be useful for making GIF animation or for any other purposes. Most users will do it manually. But it is very easy to automate the process using the VLC Media Player.
VLC is probably the best media player out there. Besides playing videos and audios, it even can extract video frames and save them as images in any required format. In this guide, I will show you how to convert video to images with VLC.
There are many reasons to convert video to images using the VLC Media Player. For example, one can use these images to make a GIF animation form a video.
Convert video to images with VLC
As an example video, I will use the 6 seconds long intro video of my YouTube channel.
Open VLC Media Player and go to Tools -> Preferences.
In the left bottom corner, check All in the Show settings box.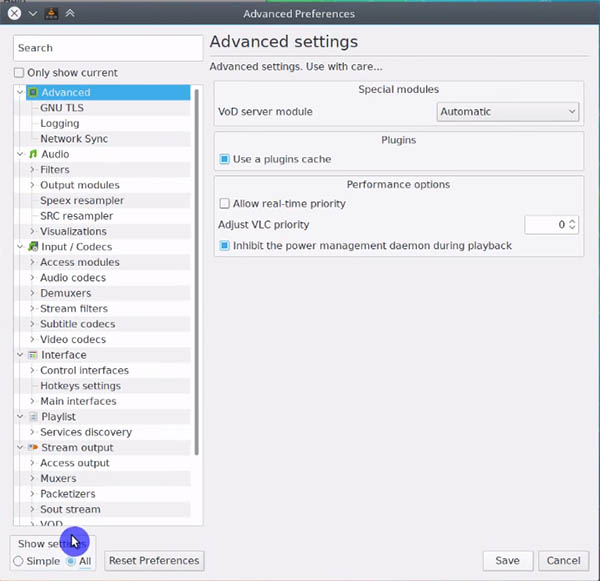 Scroll down to the Video section -> click on Filters -> Scene Filter. Here, you will be able to change the image format, width and height, filename prefix, directory path, and recording ratio.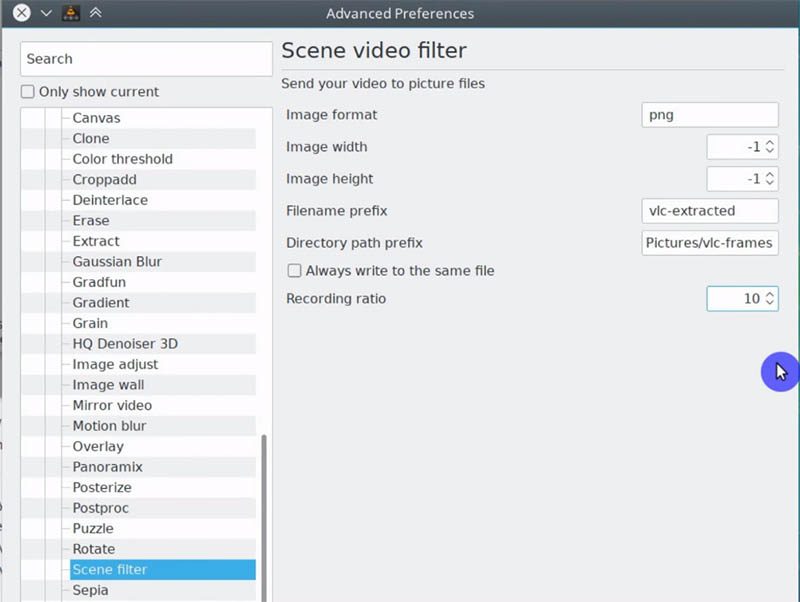 Select the file format you prefer. I think PNG is the best one in most of the cases.
Leave the default image height and width values: -1. With this value, VLC will create the images of the same size and resolution as the video file.
Change the image name prefix. For example, vlc_extracted.
Specify the folder where you are going to save the created images. For example, it can be /home/yourUserName/Pictures/VLC_frames.
Leave unchecked the Always write to the same file box. Otherwise, the VLC will just rewrite the same file.
The Recording ratio option defines the frames rate extraction. I usually use 10.
Next, in the side menu, scroll up to Filters and enable Scene video filter.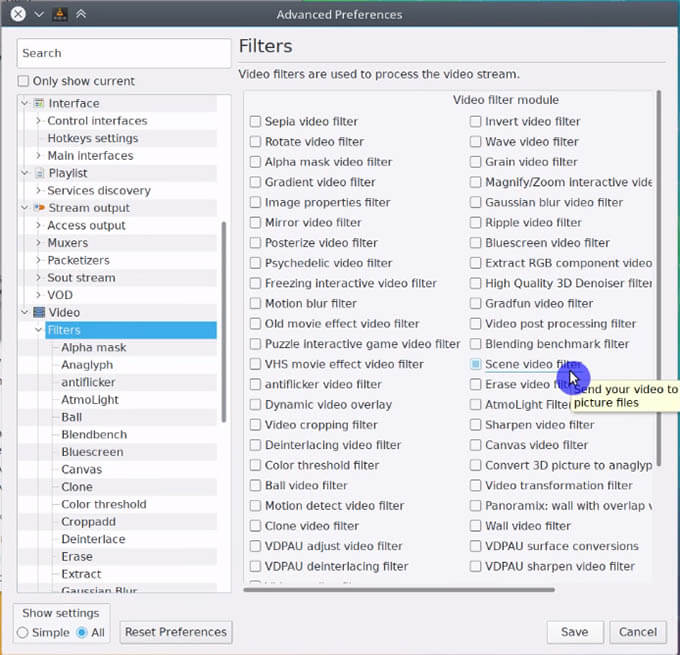 Now, you can play any video you want to convert to images. The VLC Media Player will extract the frames and save them as images to the folder you specified. If you stop the video, frame extraction will also stop. When you continue playing the video, frame extraction will also resume.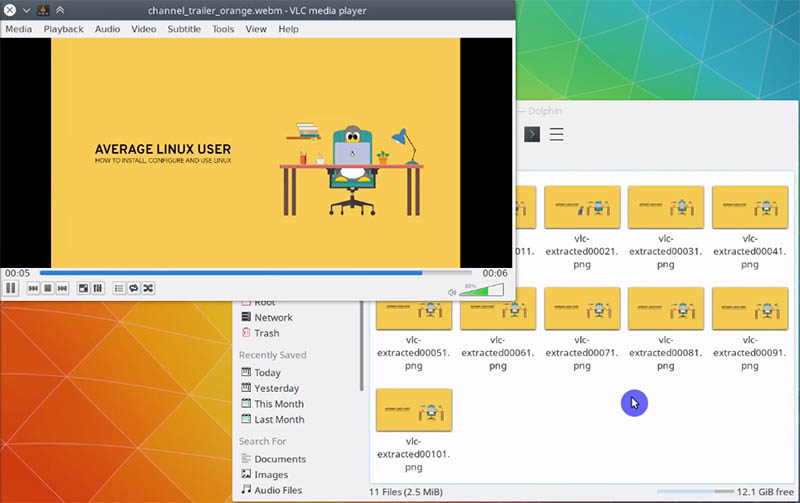 Having extracted all the frames you were interested in, go back to the Preferences -> All -> Video -> Filters, and disable Scene video filter. Because if you forget to do this, VLC will keep extracting frames from every single video you play.
How to choose the right recording ratio value?
The specified Recording ratio number will define which frame in succession will be saved as images. For example, if you select 1, it will extract every frame. If you select 10, it will extract every 10th frame. The number of saved images will depend on the video frame rate. For example, my intro video is 25 frames per second and 6 seconds long. Totally, it is 150 frames.when I used Recording ratio 10, I got 15 images. The math: (150 frames)/(recording ratio 10) = 15 images.
Final thoughts
Obviously, the VLC media player is a very powerful tool to play media files. But it also provides a great feature of extracting the images from videos. You do not have to perform any special actions. This option is available in the player by default. You just have to activate it.
If you are a command line user, you can extract images from a video more effectively with FFmpeg. and then make a GIF without leaving the terminal.
I hope you liked this VLC image extraction feature. Do not forget to share the article with your friends and feel free to ask any questions.