10 things to do after installing Manjaro
Manjaro is a Linux distribution inspired by Arch Linux. Unlike Arch Linux, Manjaro can be used right after the installation. However, there are still things you can do to make your user even better. These are my 10 things to do after installing Manjaro.
Although these things were done in Manjaro with the Plasma 5 desktop, they will work in any desktop environment such as XFCE or GNOME. So let's get to work.
You can watch the video tutorial or continue reading below.
1. Install Pamac
Pamac is a graphical package management program that can be used instead of Octopi. Octopi is a poweful graphical package manager, but in my opinion, Pamac is better.
Note! Pamac is a default package manager in some flavors of Manjaro such as Xfce.
To install it, open Octopi.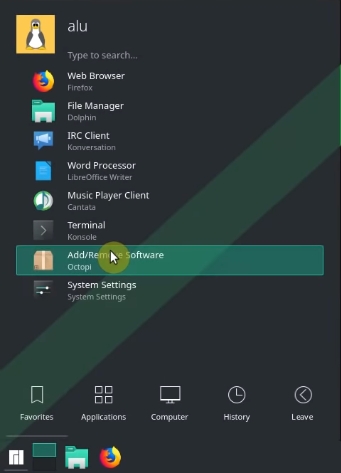 And search for the pamac package.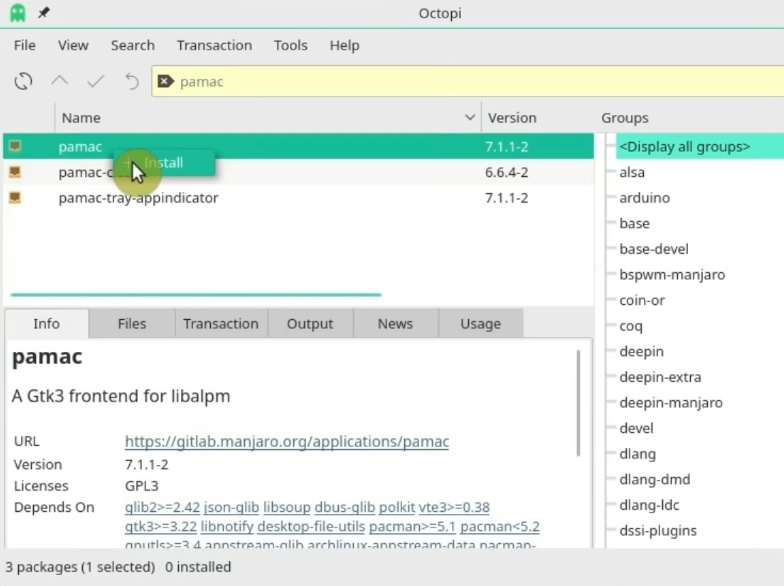 Then, close octopi and open pamac. This is what pamac looks like once it's started.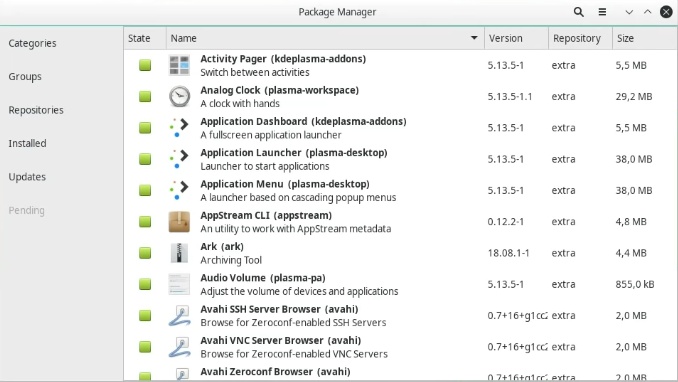 I think pamac is much better than octopi. Mainly because it allows you to configure quite interesting options. For example, go to the Preferences.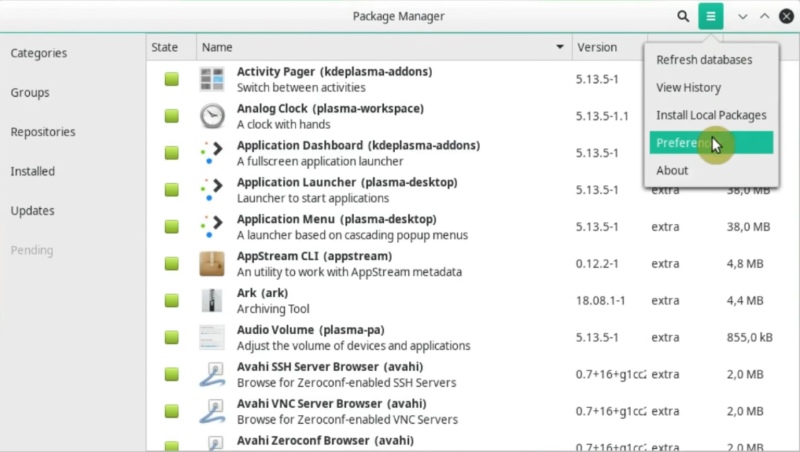 You will see that it is a little more advanced than Octopi. In the AUR tab, you can easily enable the AUR repository. In the case of Octopi, you have to install some AUR helper to enable the AUR. Pamac uses the AUR without installing additional programs, so it is easier in this regard.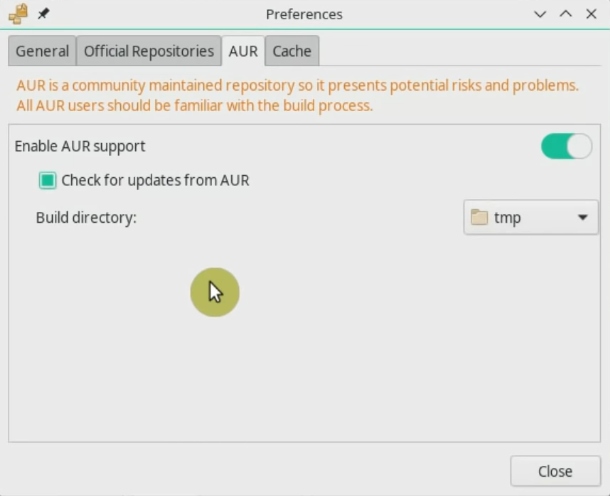 You can change the download mirror to one from your country (or at least nearby) to make the packages download speed faster. To set up the fastest mirror, go to the Official Repositories tab. There, choose the mirror you want to use. Normally the best is the one that corresponds to your country or to a nearby one. Then, click on Refresh mirror list button.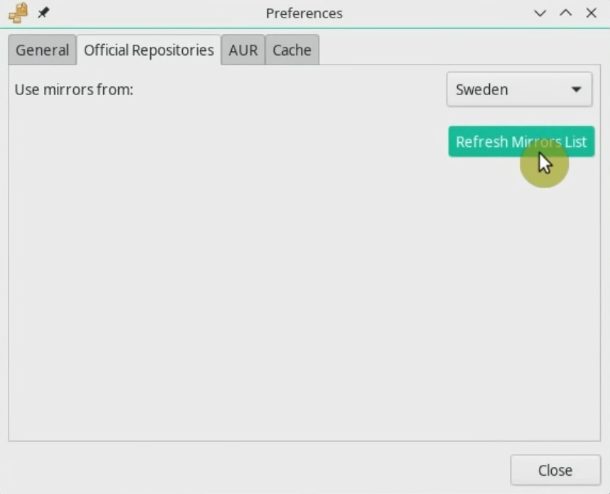 After that, pamac will download the packages from the fastest mirror
In the General tab, you can modify some more options such as Remove unrequired dependencies, Check for Updates and How often to check for updates.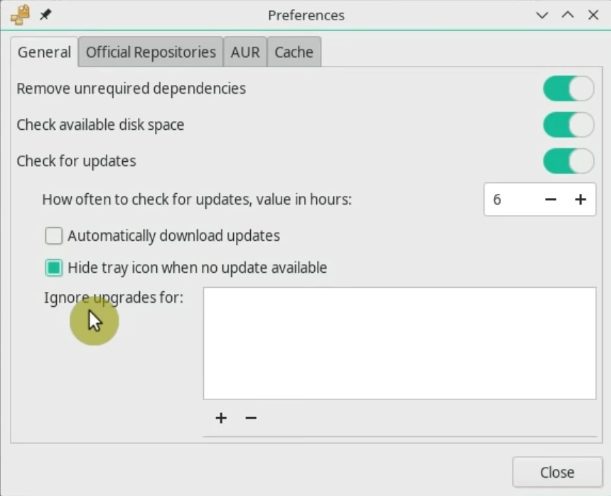 Finally, if you wish, you can remove Octopi. This is recommended to save space on your hard drive.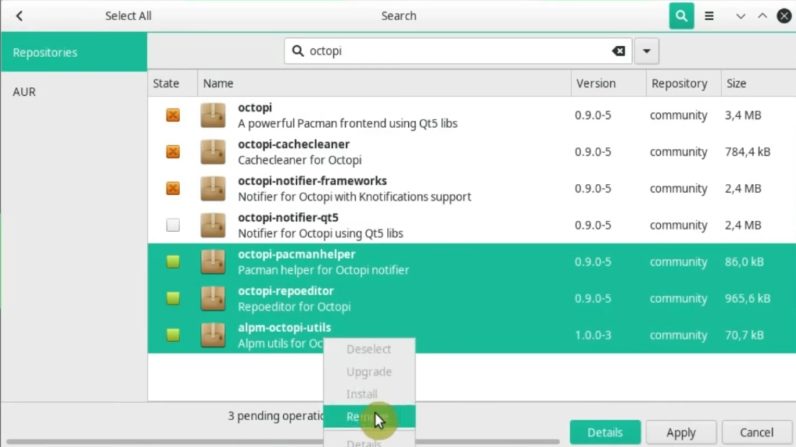 2. Disable GRUB delay
By default when your Manjaro boots, you see this GRUB menu.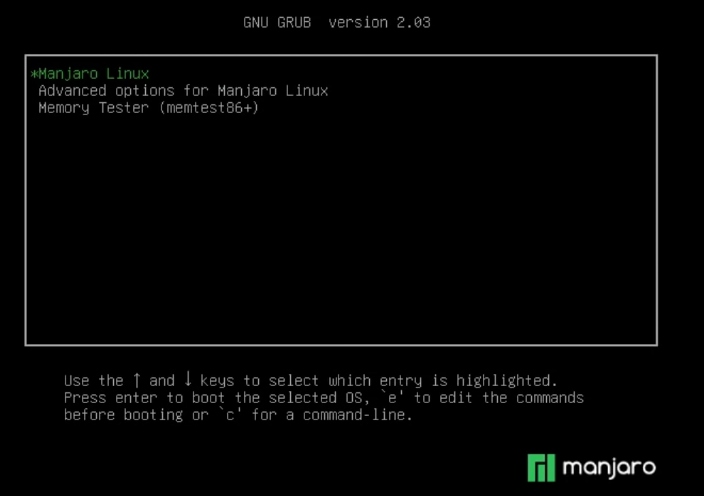 To enter Manjaro you have either to press enter or wait a few seconds until the system starts booting. However, you can disable this delay and boot into your Manjaro system as fast as possible. To do this you need to edit the file /etc/default/grub.
Open the terminal and run this command to edit the GRUB configuration file.
sudo nano /etc/default/grub

Then, at the beginning of the file, look for the line that says GRUB_TIMEOUT and choose the number of seconds that GRUB will wait before booting the system. Set it to 0.

Press CTRL+O to save the changes and CTRL+X to close the file.
To apply the changes, you have to update the GRUB.

Now when your system restarts, it should boot Manjaro without any delay.
3. Reduce swappiness
Swappiness is to optimize the use of Swap and RAM. And it allows establishing the balance between both. By default when Manjaro uses a lot of the RAM memory it starts writing some files into the swap partition on your hard drive. The problem with this is the hard disk is slower than the RAM, so this makes the system slower. You can reduce the use of swap and use more RAM instead.
First, check the default swappiness value. Run in a terminal:
cat /proc/sys/vm/swappiness


The default value is 60, which is too conservative. I recommend changing the value to 10 if you have more than 4GB of RAM. To do this you need to create the file /etc/sysctl.d/100-manjaro.conf. Run this command:
sudo nano /etc/sysctl.d/100-manjaro.conf

In the file, you have to put the following:

Now, CTRL+O to save and CTRL+X to close the file.
In order for the changes to take effect, reboot the system.
Then, check the swappiness value again:
cat /proc/sys/vm/swappiness

And you'll see it's 10. So this way Manjaro will use your RAM memory more efficient.

This is one of the things you should do after installing Manjaro if you want your system to be faster.
4. Install Firewall
A firewall is a program that monitors the connections in and out of your computer, allowing or denying connections between networks. In others words, It acts as a filter that controls all communications by allowing or denying traffic depending on conditions you define. It's a good idea to enable it and be safe.
Manjaro does not have a graphical utility installed for the firewall. So install it. Open pamac and search for gufw package and install it.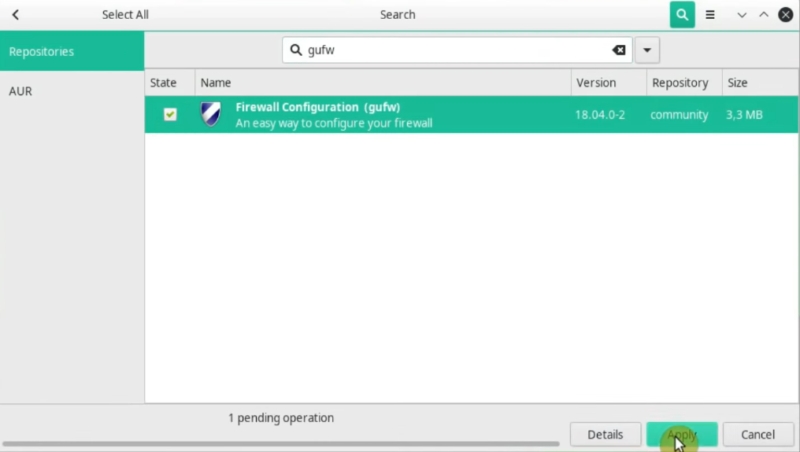 Once installed, run it from the main menu. If you see it doesn't open, this is because there is a small bug with this program but you can easily fix it.
First, you need to edit the GUFW  bin file. Run:
In the file /bin/gufw, you need to add one of these two lines.
If you use Plasma 5 desktop environment:
kdesu python3 /usr/lib/python3.7/site-packages/gufw/gufw.py

Or if you use GNOME or XFCE:
gksudo python3 /usr/lib/python3.7/site-packages/gufw/gufw.py

In my case, I use Plasma, hence the file has to look like this.

Press CTRL+ O to save and CTRL+ X to close it.
Now, open GUFW from the main menu and turn it on.
For most users just enabling the Firewall is enough.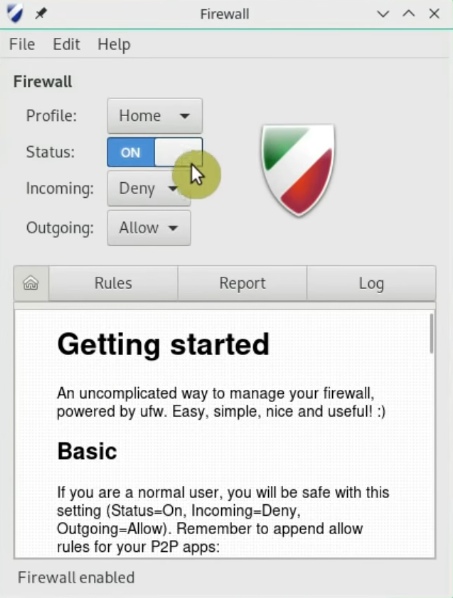 However, it is possible in a very simple way to open ports and set firewall rules. Click on the + button.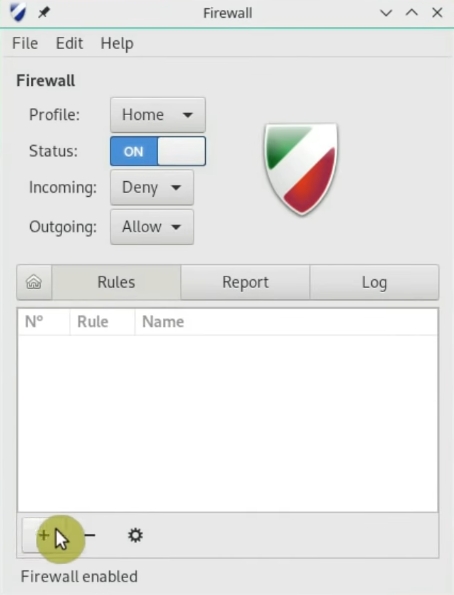 In this screen, you can add a firewall rule or open a specific port for any application.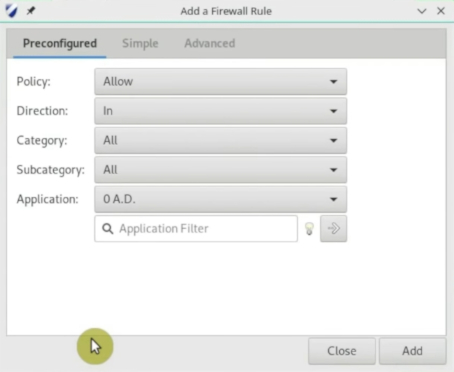 If you want to improve the system security this is one thing you have to do after installing Manjaro.
5. Extend spell checking
Manjaro has some spell checking programs installed by default and it works pretty fine. However, it is possible to improve and extend the functionality of spell checking programs. To do this, you can install the aspell-en, libmythes,mythes-en and languagetool packages. Open a terminal and run the following command:
sudo pacman -S aspell-en libmythes mythes-en languagetool

Manjaro will now be able to correct your spelling better. Quite useful if you write articles or do writing-related work.
6. Install MS Fonts
Microsoft fonts are well known and used by many people around the world. Some of these are Arial, Times New Roman and Verdana. If you open a lot of .doc or .docx (MS Office documents) in LibreOffice, getting the Microsoft fonts becomes essential after installing Manjaro.
First, open Pamac and search for ttf-ms-fonts package. Mark it for installation.

Then, apply the changes. You can see the details of the building and installing process by clicking on the Details tab in Pamac. So, make sure there are no errors in this terminal window.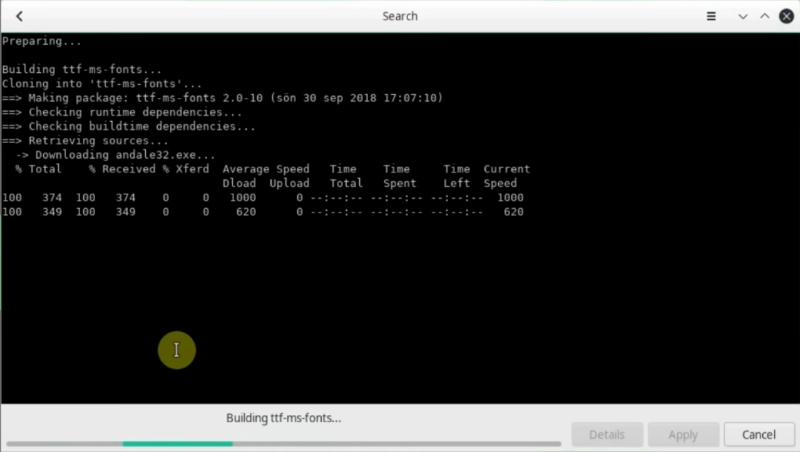 At the end of the installation, close Pamac. In order to verify that the Microsoft fonts are correctly installed, open LibreOffice. And you should see from the list of available fonts, Times New Roman is available as well as other Microsoft fonts such as Verdana or Arial.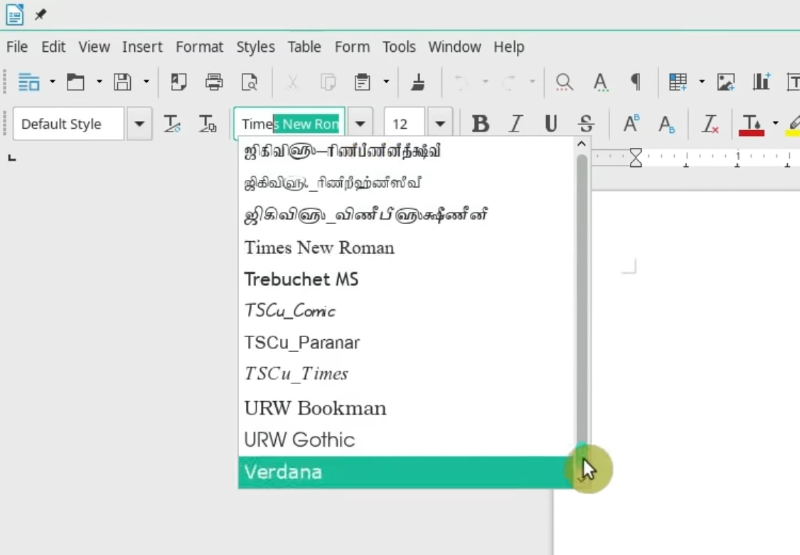 7. Enable TRIM for SSD
TRIM is a program that helps to clean blocks in your SSD and thus use it more efficiently and extend the SSD's life. Many computers today have an SSD, if this is your case, then enabling TRIM is one thing you need to do after installing Manjaro.
To enable TRIM on Manjaro, run the following command in a terminal:
sudo systemctl enable fstrim.timer


After that, you need to restart the system for the changes to take place. By enabling trim, you will extend the lifespan of your SSD. However, if you don't use SSD, you can skip this step.
8. Remove Orphans (Unused) packages
When you install and remove different packages, sometimes there are some packages which remain on your system but they are not used by any program. They are the Orphans packages. To save space on our hard drive, it's a good idea to uninstall them.
First, open pamac. Next, go to the Installed section and finally go to Orphans section. Pamac will show all the orphan packages. In this case, I don't have any.

If you have orphan packages here, you can remove them but be careful because sometimes some packages can be recognized as orphaned packages but you may still want to use them for some reasons.
If you want to clean your Manjaro even further, read this post.
9. Check for errors
Linux is great but it's not perfect, that's why it is good to check for errors in your Manjaro system from time to time. For example, you can check for any failed systemd processes.
Open a terminal and run this command:

If you see a screen as above, this is very good. There are no failed processes. If there's an erroneous process, you can search in Google for a way to fix it.
In addition, you can also check if there any errors in your log files:
By executing this command, you will be able to see if there are other system errors.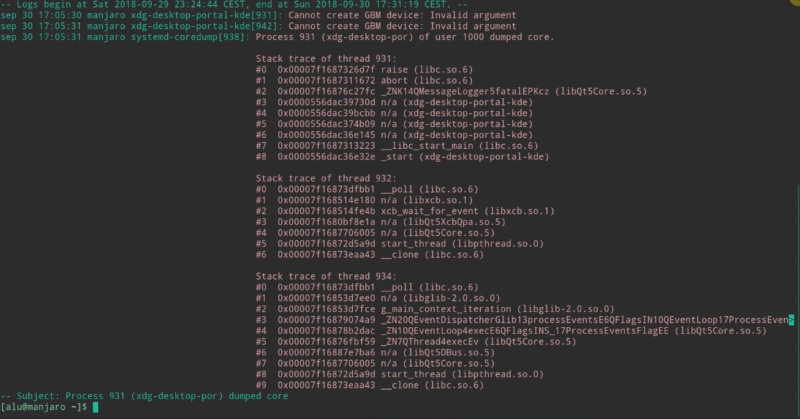 In my case, the output of the command results in those errors not being critical. I ignore them. You can search on Google for your errors if you have any and try to fix them.
To exit from these error messages, you need to press the key Q and you are back to your terminal.
10. Backup the system
And the last thing I recommend to do after installing Manjaro is to back up your system.
Manjaro doesn't have any backup graphical program installed by default. However, you can install one. Open a pamac. Then, search for backup. You will find many tools for backing up Manjaro, but the easiest option to use is Dèjá Dup Backup Tool. Install it.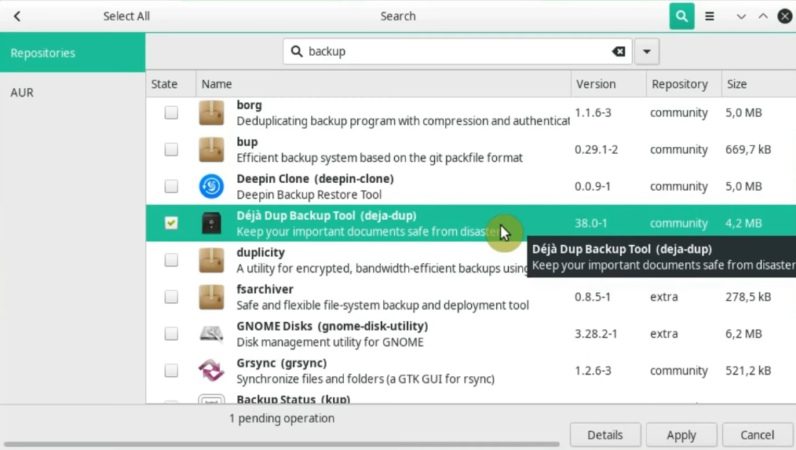 Next, open it from the main menu. As you can see, the graphical interface of the application is very simple.
All the options are very clear. You can define what folders to backup and what you want to exclude. If you use Google Drive, it's possible use it to store the backups. You can also save the backup through the network or in a Local Storage.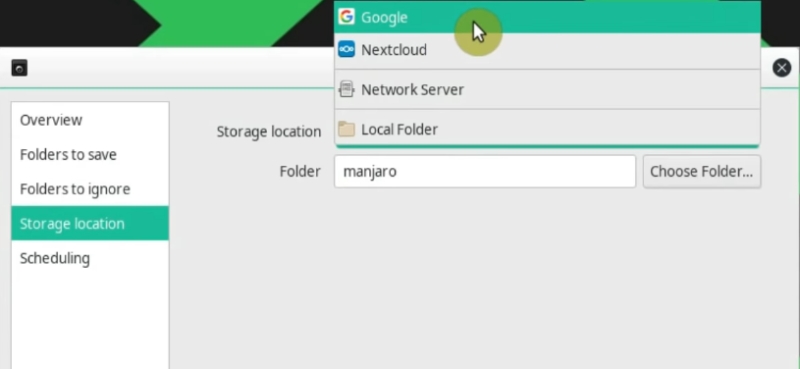 In addition, it is possible to schedule the backup process. This option is very useful.

It is always good to make backups from time to time so as not to lose information if an error occurs with the system.
Your ideas
And that's it. These are the 10 things to do after installing Manjaro to improve the user experience. Would you add anything to this list? Did these tweaks work for you? Let me know in the comments below.
You can also read my other post on things to do after installing in other Linux distros.