10 Best of the Best Linux Apps (2021)
Linux may not be the most popular OS out there, but it does have a fair share of apps. In this post, we'll explore the best 10 apps for Linux!
10. Darktable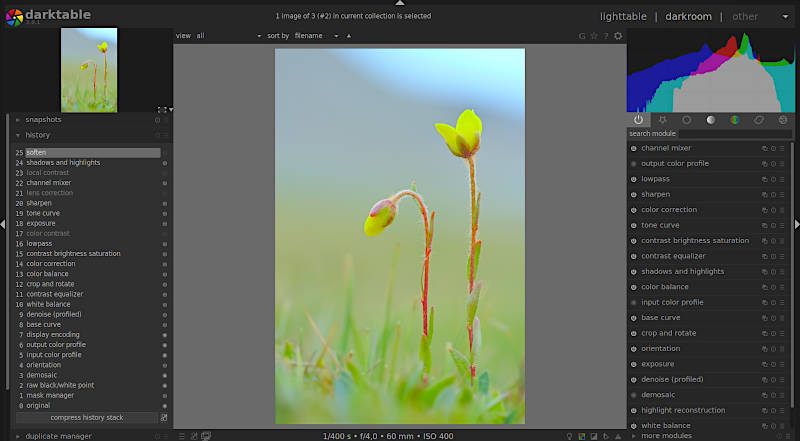 Darktable is an app for processing RAW images taken with a DSLR camera. It is a free program, but don't let this fool you, Darktable is just as powerful as Adobe Lightroom. I've been using Darktable for eight years, and I can say that it is the most impressive Linux app for me.
9. GIMP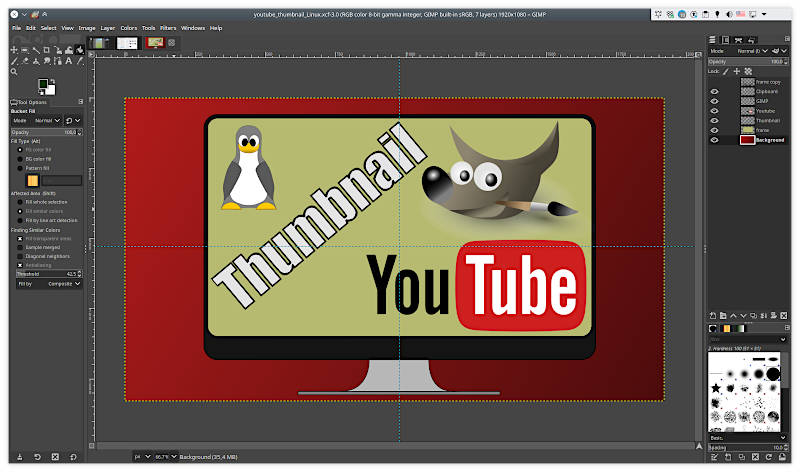 GIMP is another advanced image manipulation app. It is the best alternative to Adobe Photoshop on Linux. GIMP is not as powerful and intuitive as Photoshop, but it can do the job. For example, I use GIMP for all my image processing for Youtube and this blog.
It's also worth mentioning that it's completely free and cross-platform so you can use it on macOS/Windows as well.
8. KColorChooser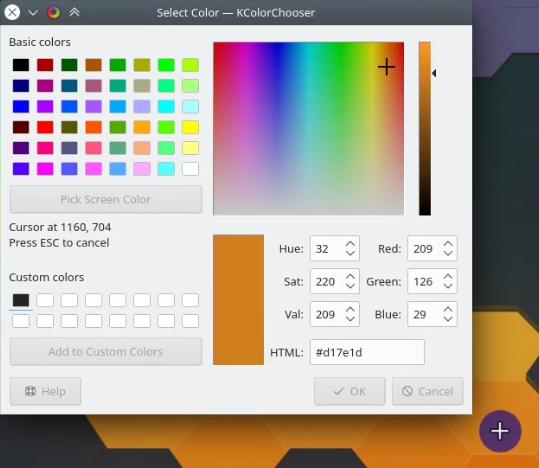 Many of you are probably familiar with the fact that KDE is my favorite desktop environment. KColorChooser allows you to identify/pick any colour on your KDE desktop just by moving your cursor. If you are a developer/designer or work with colors, then you need to have this app. I use it almost every day!
7. Kdenlive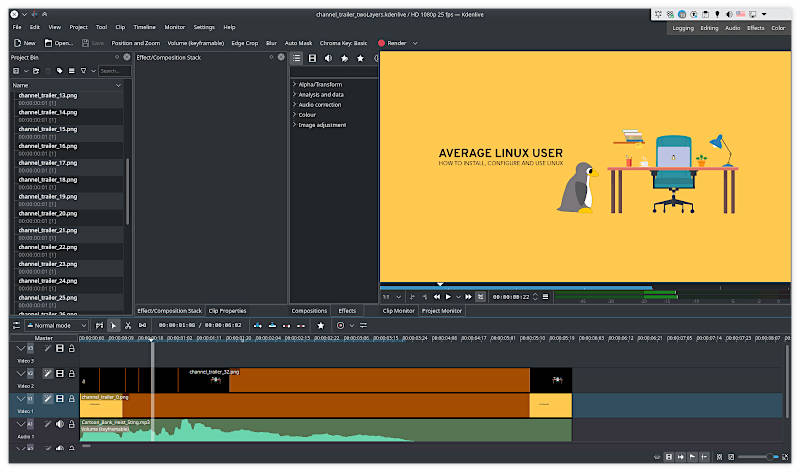 Kdenlive is a powerful, cross-platform video editor. I've created every video for my YouTube channel using Kdenlive. While it does not have a glorious past, the future looks bright. Having been using it for a few years now, it's has improved tremendously with each release.
It's much more stable and reliable app now. If you need to work with videos on Linux, then look no further than Kdenlive. For all those who had a bad experience in the past, I would recommend giving it a second chance. As of 2021, Kdenlive is a beast!
You can use Kdenlive for basic editing and even for some motion graphics such as lower-third animation.
6. PDFsam

PDFsam, as the name suggests, is an app for working with PDF files. It's a very featureful app, and you can perform many operations on PDF files. Split, merge, rotate, extract pages and do so much more!
PDFsam is a freemium app which means that certain features are only available if you purchase it. The basic/free version works for me, and I have covered its features in a separate article.
5. Thunderbird

Thunderbird is an open-source email client made by Mozilla Foundation. It is from the same foundation that develops Firefox web browser and other open-source software. For me, Thunderbird is the best email client, and I use it daily.
Contrary to many popular beliefs that its UI is not so great, I like its minimalism and what it offers. Not only does Thunderbird serves as an email client but as an organizer as well with Lighting extension. Thunderbird is open-source and can serve as a replacement to a Calendar app.
4. VirtualBox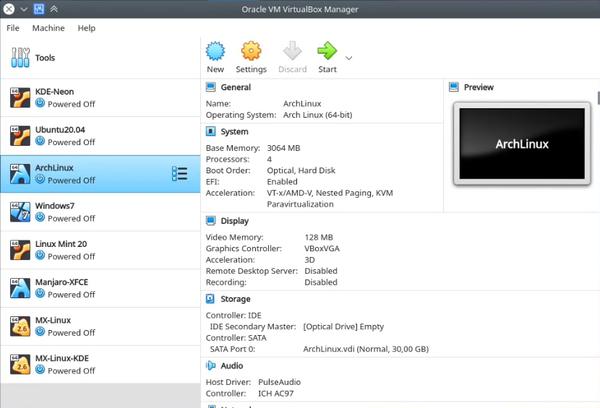 VirtualBox is an open-source virtualization app developed by Oracle. It's a must-have for anyone making Linux videos because it's the easiest way to test any Linux distro or OS for that matter.
You can experiment on Linux in a virtual machine without making these changes to your host OS. For example, if you are installing Arch for the first time and don't want to mess up your machine!
VirtualBox is also a great option to run Windows and Windows apps inside Linux.
3. KeePassX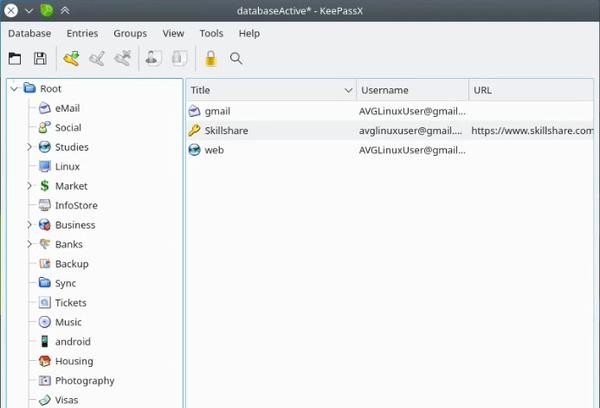 KeePassX is a cross-platform password manager. Having tried many password managers for Linux, KeePassX is the best fit for me. It stores passwords locally, has a minimalistic style which I quite like, especially on KDE. You can learn more about how to use it in our article.
2. Yakuake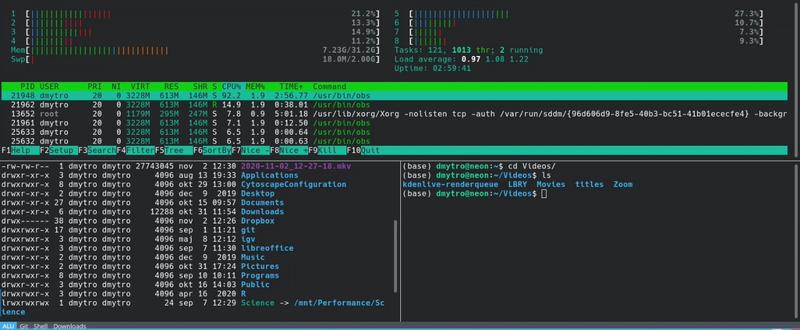 Yakuake is my second favorite app for Linux. It's probably the one that I use the most as well. Yakuake is a very convenient dropdown terminal. Toggle it with a press of a keyboard shortcut, and it's ready to take your commands!
These are some of the features that it offers:
Split screen
Create tabs
Configure custom size/animation
and so much more!
1. Dolphin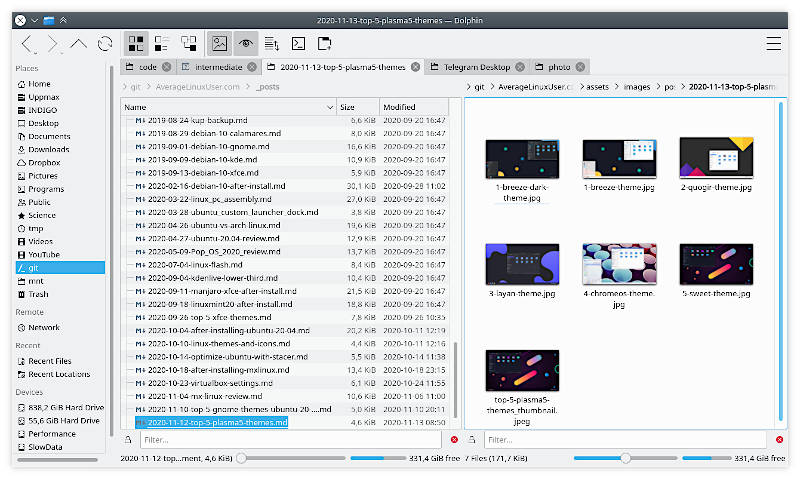 Dolphin is arguably the best file manager for Linux and my favorite one. It's very configurable, modern and intuitive to use that it can compete with macOS's Finder or Windows's File Manager.
Tabbed interface, custom menu, custom style view for each folder, loads of plugins are only some of the features that Dolphin offers to its users. It's too advanced to discuss it in this section. Check our article if you want to learn how to leverage the outstanding features of this file manager. I would only like to mention that Dolphin is the only file manager that can have different stye view (icons, list, details) for different folders.
In conjunction with Yakuake, it's my most used app and deserves the top spot on this list. Exceptional work KDE developers!
Conclusion
In this post, we've explored the best 10 apps for Linux in my view. Please, share the list of your favorite Linux apps in the comments below!