4 reasons to avoid Ubuntu 21.04!
Ubuntu 21.04 Hirsute Hippo was released recently, I tested this release for over two weeks now and I will share with you 4 reasons why Ubuntu 21.04 is not good and you probably should not upgrade or install it.
1. Installation Problems
I've created a bootable Ubuntu 21.04 USB drive with the dd command. I tend to use the dd command to create a bootable USB. So far, CLI approach has worked for all distros I tested - except Ubuntu 21.04. The boot process is stuck after the GRUB menu (image below). I tried recreating it with a few fresh new ISOs, used Ubuntu Startup Disk Creator, but neither worked.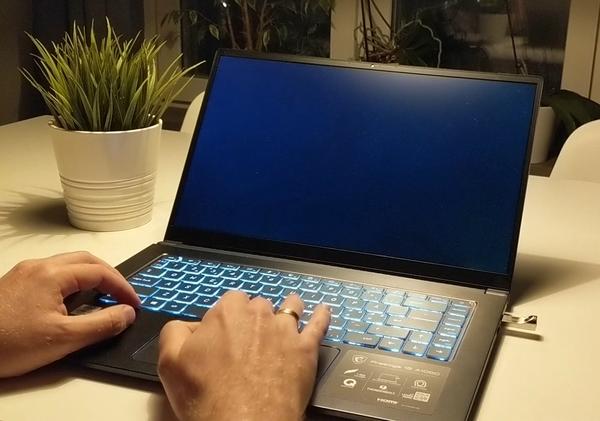 Next, I tried Etcher. The app refused to create a bootable USB immediately.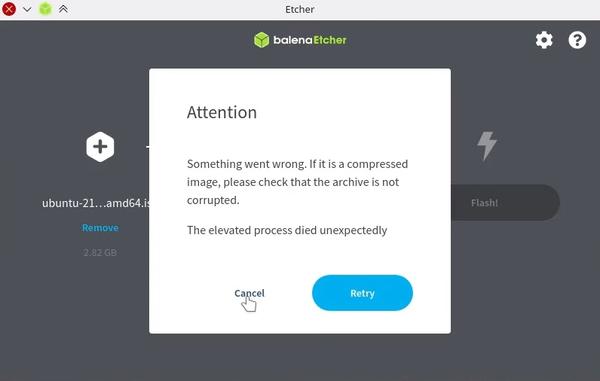 The last app on my list to try creating a bootable USB was UNetbootin. UNetbootin is quite an old app that I used many years ago. Surprisingly, UNetbootin worked, and I was finally able to boot into the live Ubuntu 21.04 session.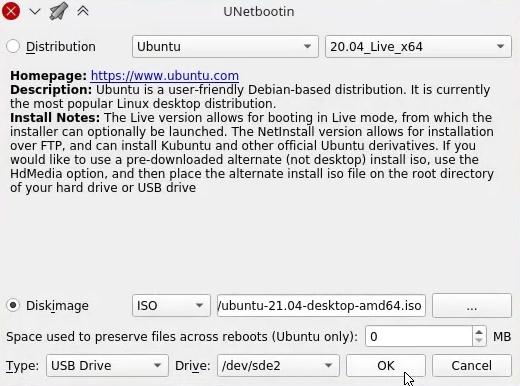 The installer process was smooth as always, but the real pain was getting to it in the first place. We can't expect ordinary users to try that many options (they probably don't know about) to get a bootable USB.
2. Wayland
Ubuntu 21.04 runs Wayland display manager by default as opposed to old Xorg. However, after installing Nvidia's proprietary driver, Ubuntu automatically switched to Xorg. There was no option to go back to Wayland. Wayland is only available if you are using an open-source graphic driver.
Ironically, Wayland had a fair share of issues on an open-source graphic driver.
For example, after the very slow login, we need to wait a few more seconds for icons to show up on the sidebar.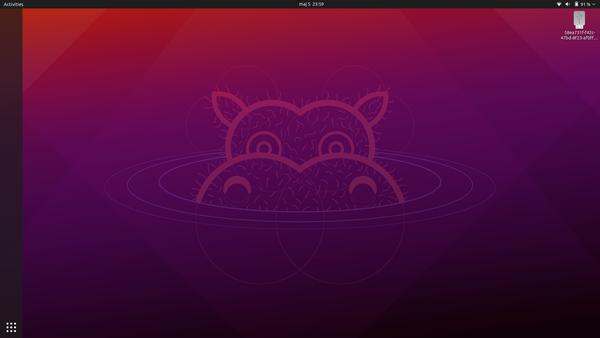 The menu is not responsive the first minute after the login and even then, it glitches sometimes.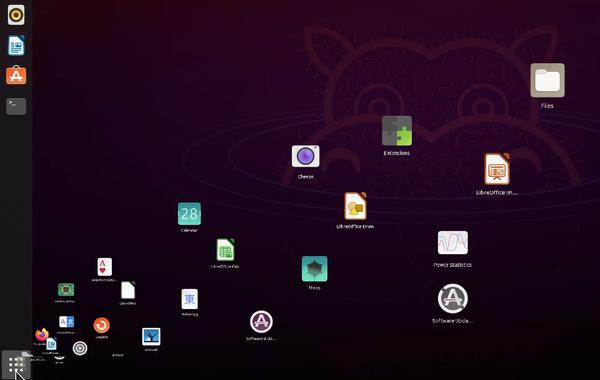 Some apps also don't have an icon in the sidebar that indicates it's open. It takes around 30 seconds for the icon to show up after the app opens.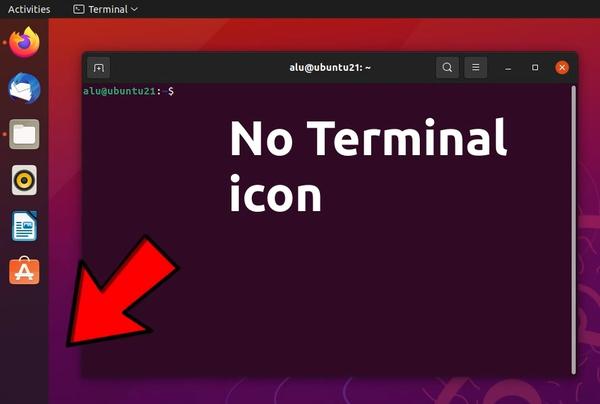 Software Center several times had the old Ambiance theme instead of the new Yaru theme. See the image below.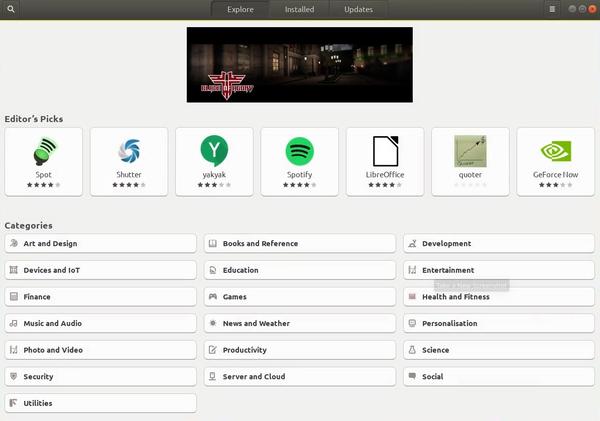 On the positive side, Wayland felt a lot faster. Opening apps, switching between them, and organizing windows was fast.
Having checked the Phoronix website, it implies that Wayland and Xorg have almost the same speed. In fact, Xorg can be faster than Wayland in some cases. To conclude for gamers, Ubuntu 21.04 with Wayland does not bring any significant performance improvements.
3. Crashes
In Ubuntu 20.04 review, I complained about Ubuntu not recognizing my camera in the Cheese app. In Ubuntu 21.04, the situation is even worse. Cheese crashes most of the time. When it doesn't, it can't save recorded video and audio.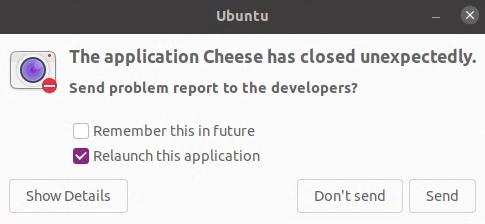 Gucview, on the other hand, works nicely.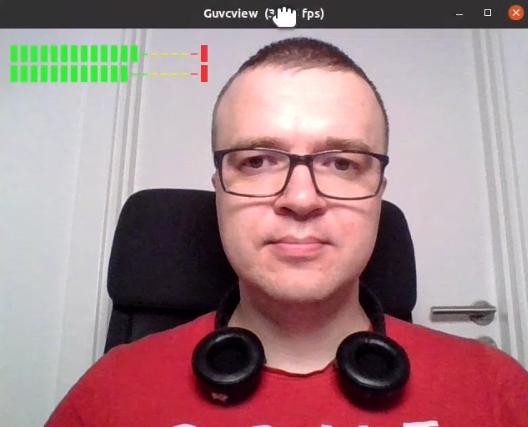 Next, I installed Kdenlive since that's my app of choice for editing videos on Linux. In Software Centre, Kdenlive is available in 2 formats:
Kdenlive installed with Snap crashes and won't launch in the Wayland session. The regular Debian version worked fine though.
Ironically. Software Centre wouldn't start sometimes too.
Ubuntu 21.04 has introduced a lot of instability. Having this many essential apps (and I probably just touched the surface) is another reason to avoid Ubuntu 21.04 release.
4. Updates are minor
Ubuntu 21.04 hasn't brought any outstanding features to be excited about.
We can now drag and drop files from the Nautilus file manager to the desktop. They changed a few icons here and there (i.e. LibreOffice and Transmission), improved the dark theme, upgraded kernel and some programs, but a normal user will hardly notice the difference.
The only major change is Wayland but as we have seen above this upgrade is far from being production-ready.
Conclusion
With all that being said, I guess this is still a milestone for the Ubuntu team since Wayland is becoming a reality. Still, there is a lot of work that needs to be done before it's ready for the end-users.
Given all these problems we discussed in this post, I would advise skipping Ubuntu 21.04 release unless you are willing to accept the risk. Ubuntu 20.04 is not old yet and it has many things left for you to explore. However, if you would still like to experience Ubuntu 21.04 on your own, check out our Top 10 things to do after installing Ubuntu 21.04.