Ubuntu 23.04 review: Better than I expected 😲
I was quite negative in my reviews of Ubuntu 22.04 and 21.04. Honestly, I was also skeptical about this new release of Ubuntu 23.04 before I tried it. I have to admit I was pleasantly surprised. Many things I complained about have been fixed or improved. I also liked all the new things that have been introduced to this Ubuntu 23.04 Lunar Lobster release.
Content
No installation issues
I had problems booting live USB of Ubuntu 21.04 and Ubuntu 22.04 in the UEFI mode on my hardware. I don't believe Ubuntu developers watch my videos or read my blog, but they fixed it. Now, Ubuntu 23.04 live USB boots right away. Recalling my struggle with previous Ubuntu releases, just this fact made me like it.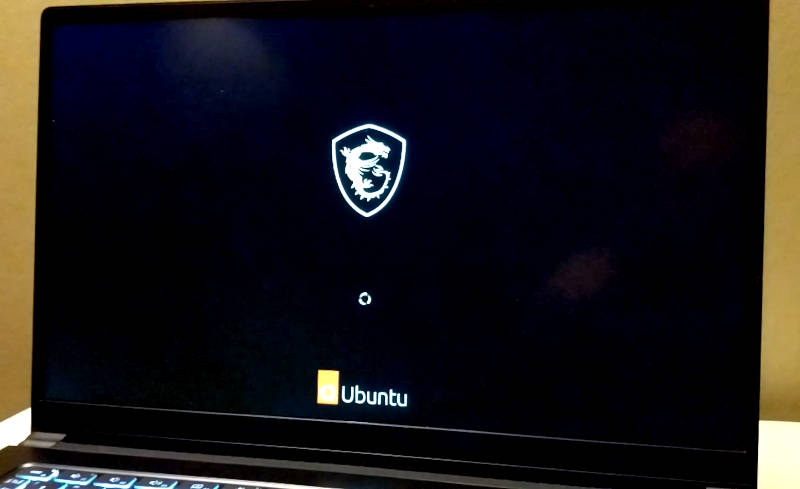 Then I was presented with Ubuntu's new installer. It is written in Flutter. Flutter is an open-source framework by Google for building graphical applications. It seems many developers like it and say it is the future. So, I think it is positive that Ubuntu implements it.
This installer looks super nice. It was a bit slow in a few places but nothing dramatic. Everything installed smoothly and fast.
During the installation, I checked to install third-parties software for graphics and Wi-Fi. I also selected to install support for additional media formats.
So, after the installation everything worked as expected. All hardware has been recognized automatically.
Ubuntu automatically installed a correct proprietary NVIDIA graphics driver during the installation. My graphics worked perfectly in the Xorg mode and with Wayland.
Bluetooth, Wi-Fi, microphone, webcam, and Fn keys, everything works out of the box.
Boot time is improved significantly
In my last reviews, I complained that Ubuntu had a slow boot time. It was about 40 sec, while all other Linux distros booted within 15 sec.
Ubuntu 23.04 improved in this regard. It now boots in less than 15 sec as my other Linux distros.
So, two problems have been fixed so far.
Firefox is snap but better
Firefox is still a snap app by default but its performance has been noticeably improved. It now opens as fast as a binary version of Firefox from the Mozilla website.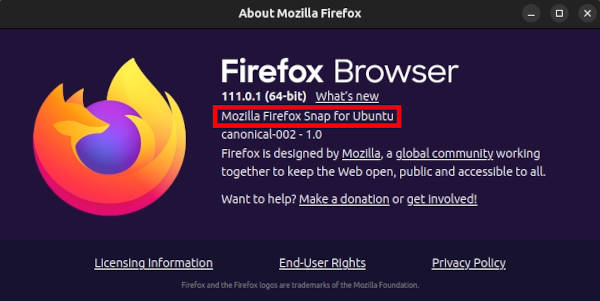 Maybe the first opening is marginally slower, but all subsequent openings are lightning-fast. Even if the difference exists it is not noticeable to a regular user.
Kdenlive is not Snap anymore
Kdenlive is one of the key applications for me because I edit my videos in it. Ubuntu forced installing a snap version of it by default in its previous releases. This snap version had some performance and usability issues as I showed in my Ubuntu 22.04 review.

Now, there is only a deb version of Kdenlive in the Software Manager. I think it is a good change because this version works much better in my experience.
Cheese works now
A smaller problem with Ubuntu 21.04 and 22.04 was that Cheese – a default webcam app – did not work on my laptop. Now, it works.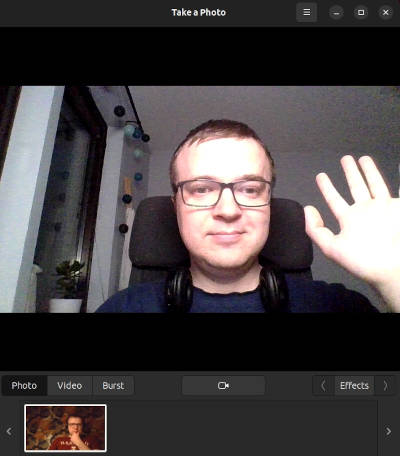 It is a bit sluggish with videos but it takes photos and it is sufficient just to check if a webcam works.
Files doesn't crash anymore
Files – a file manager of GNOME – used to crash when I tested Ubuntu 22.04. No crashes happened in the 23.04 version. I even loaded it with copying many files and tested quick navigation, multiple tabs, and such a new feature as expandable folders in List view.
It passed all the tests.
How to fix the Clipboard
In my previous review of Ubuntu, I complained that the Clipboard buffer doesn't save the last copied text if you close Firefox. This issue still exists but it can be easily fixed.
Just install any clipboard manager.

I recommend Parcellite. After you install it, closing Firefox doesn't affect your clipboard. It still remembers the copied text.
CopyQ also works, but you need to open the clipboard list and select the last copied text, while Parcellite selects it automatically. You just press Ctrl+V and paste without a need to open the clipboard.
Activate minimize on the dock click
I do not get why this feature is not enabled by default. It benefits any users and doesn't hurt at all. I complain about it in every review of Ubuntu.
When you click on an app in the dock it doesn't minimize. You need to use the minimize button of the application window.
However, after you execute this command minimize on dock click gets activated:
gsettings set org.gnome.shell.extensions.dash-to-dock click-action 'minimize'

The feature exists but it is disabled.
Not possible to fix
There is only one thing that I do not know how to fix. It is how to have different views for different folders. When you switch the view style in one folder, it changes for all other folders.
I find it super convenient to have the icons view mode for Pictures, and the list view sorted by date for Downloads. But after I change the view in the Downloads folder, it also changes for Pictures.
On the other hand, in Plasma 5 desktop, each folder can have its own view settings.
It is more of a GNOME issue than Ubuntu but I review Ubuntu as a package here. And it is not complete for me without this feature.
Worthy New features
While testing this Ubuntu Lunar Lobster release, I started to fall in love with it. I like like like how it looks.
The smoothness, speed, and sleek animations make this desktop extremely pleasant to use.
The new tray menu is amazing. I often used this night light activator. It was fun switching between dark and light themes with one click. The Power mode switch is also easily accessible now.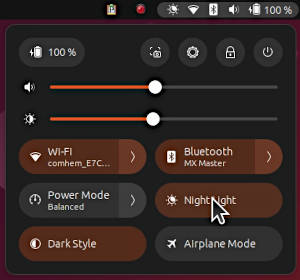 The Software Center works super fast. I usually avoid the Ubuntu Software app and use the command line or Synaptic. But during this review, I found myself just using the Software Center because it works fast and smoothly.
All other apps also performed very well.
Conclusion
I wish the file manager had the option to have different view options for different folders, I swear I would use this Ubuntu release as my main driver.
If this file manager issue is not an issue for you, and you do not mind that it is not a long support release, I highly recommend Ubuntu 23.04 Lunar Lobster.